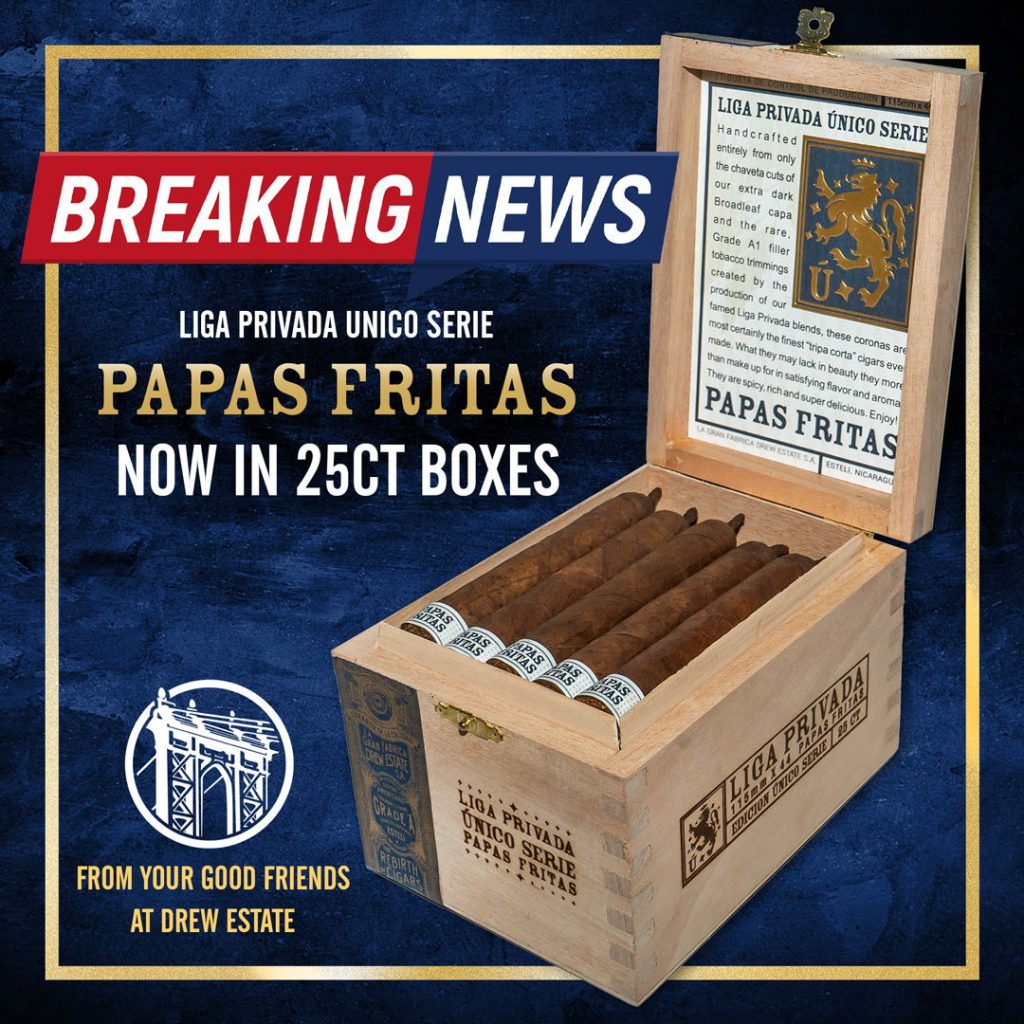 Beginning in August, Drew Estate's Liga Privada Unico Serie Papas Fritas cigars will be available in new 25-count boxes, replacing the current 50-count boxes.
Papas Fritas is a part of the Liga Privada Unico Serie line. It is a 4 1/2 x 44 petit corona mixed-filler offering made with trimmings from the Liga Privada line.
In a press release, Drew Estate's Founder and President Jonathan Drew commented, "Papas Fritas punch above their weight class with lots of rich heartiness that grabs your attention from the first pull. These gnarly little knockouts have extraordinary character that makes people crazy, asking 'How they pack that little beast with so much flavor?' I feel good about the shift from 50- to 25-count, as it makes it a bit easier for our Liga Freaks to snap up a box all quick and easy, like 'Don't worry, Flavor's vision ain't blurry.' That's Public Enemy by the way."
The Liga Privada Unico Serie Papas Fritas 25-count boxes will only be available to Drew Diplomat Retailers. Pricing is set at $143.87 per box or $5.75 per cigar. The cigars are scheduled to ship in August.