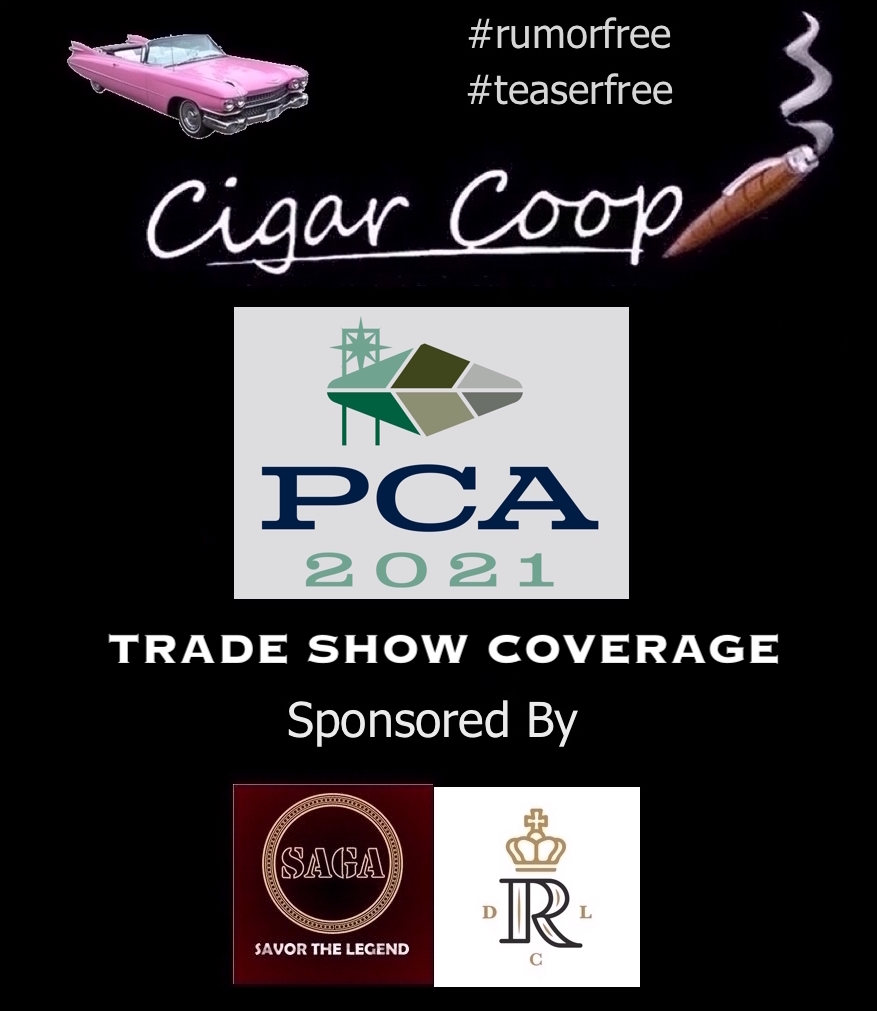 On the second day of the 2021 Premium Cigar Association (PCA) Trade Show there is a potpourri to do some post-game on. This includes thoughts on attendance/foot traffic, after-hours gatherings, the weather, and a checkpoint on Cigar Coop.
First up let's tackle attendance and foot traffic . A few years ago, I vowed to never cover attendance or foot traffic again prior to disclosure of the numbers. However, following the 2019 Trade Show, it became too big a topic to ignore. Yesterday, I talked about how it was too early to make a conclusion on this topic. While this is still the case with Day Two in the books, I am able to give some more general thoughts.
It is important to understand the difference between attendance and foot traffic. We refer to attendance as the tickets sold to retail outlets and number of retailers attending. As for foot traffic, we refer to that as the actual number of people on the Trade Shown floor at any given time.
In the past two days, I got messages from six people who did not go to the show claiming the 2021 Trade Show has poor attendance. Based on the definition above, unless a number leaked out, it is impossible for anyone to make this conclusion. I'll assume these statements made by the six individuals were regarding foot traffic. I can only make an unscientific stab at this and say these folks are getting the Information second-hand and my response to these comments is they are incorrect. I did observe booths with slow traffic, but overall as of Day Two, I did not see slow foot traffic. My concern from the start is Day Three and it will be worth watching.
Meanwhile, the After Hours Cigar Lounge was cancelled after one day. In Part One of this series, I mentioned the reports of the low attendance. Instead, a three-hour Happy Hour was offered in place of it. From a brief discussion with Executive Director Scott Pearce, the After Hours Cigar Lounge was set up to offer smoking in case strict no-smoking protocols had been in place at the time of the Trade Show. With Vegas almost back to full operation, the smoking lounges were open and Bar Luca at the Palazzo was once again the hub of after-hours activity.
Since I had arrived in Las Vegas on July 7th, the area had been going through a heatwave by local standards. Temperatures had been as high as 118 degrees. Last night, some rain came into the area and provided some much-needed relief. With the Trade Show an indoor activity, the air-conditioning of the Convention Center mitigates the effects. However, this heatwave has raised the question among attendees if July is the right time for the industry trade show.
Finally, the 2021 Trade Show is the first time our newly expanded Cigar Coop team has worked a Trade Show. In 2019 as a two-man team, we covered 79 booths.  I don't expect our four-man team will reach this number. Instead, we have integrated a video component with our written coverage and have been fine-tuning our team dynamics. While booth coverage will be down, I'm quite impressed with the quality of the written and video content.