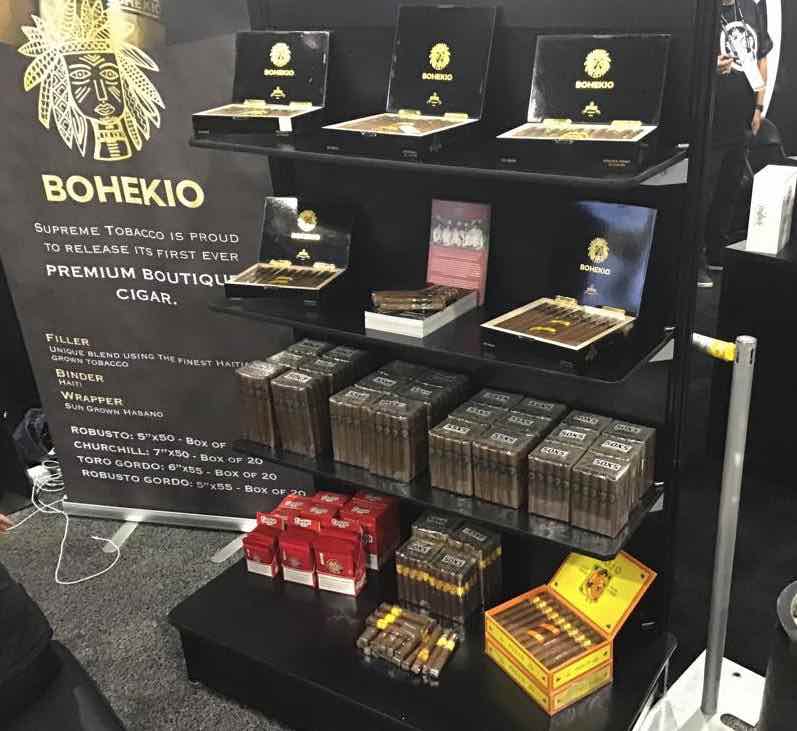 Prior to the 2021 Premium Cigar Association Trade Show, there was a company that had signed on a sponsor of the show that was a virtual unknown to the U.S. market, Supreme Tobacco Haiti. As the name indicates, this is a company based out of Haiti. Supreme Tobacco Haiti would use the PCA Trade Show to launch its first premium cigar known as Bohekio.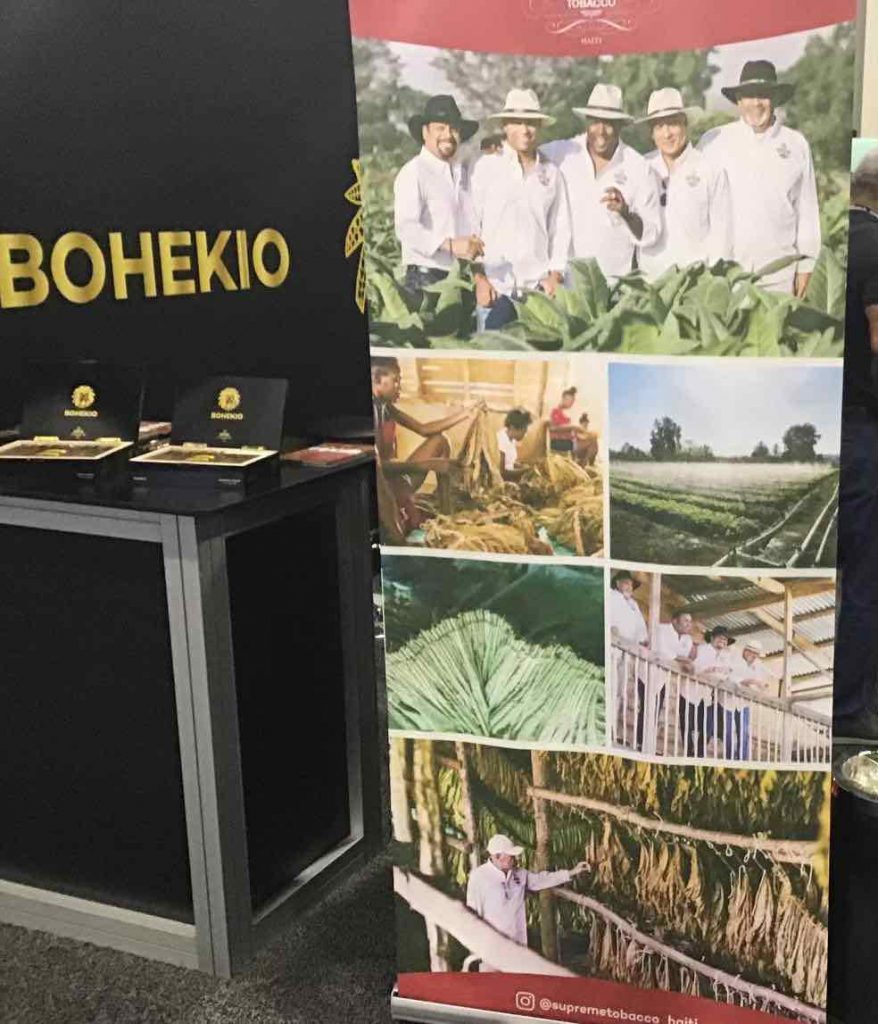 Many know the Dominican Republic is one of the largest cigar producers in the world. Many do not know that the Dominican Republic shares the island of Hispaniola with its western neighbor Haiti, which is not known as a tobacco-producing country. Supreme Tobacco Haiti is not a new company and they do have their own factory in Haiti known as Supreme Tobacco S.A.
Bohekio contains Haitian tobacco, but the blend isn't a Haitian puro as the Sun Grown wrapper is said to come from the Dominican Republic.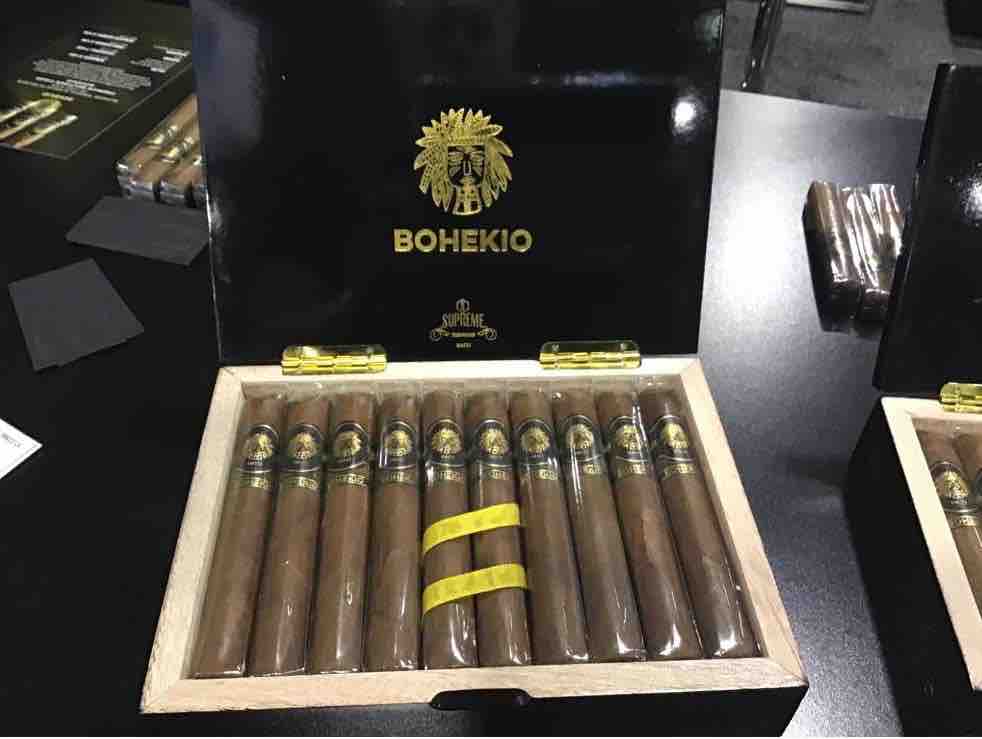 This was not a quiet booth by any means. It seemed many retailers were quite interested in bringing in this product. The booth had an excellent presentation, and the packaging of the Bohekio really stood out. It will be very interesting to keep an eye on this company to see how they do over the next year.  We didn't get a chance to talk to Supreme Tobacco S.A. in person this year, but this is a company I look forward to talking to in the next year.
Product Reports
Photo Credits: Erron Nielsen for Cigar Coop