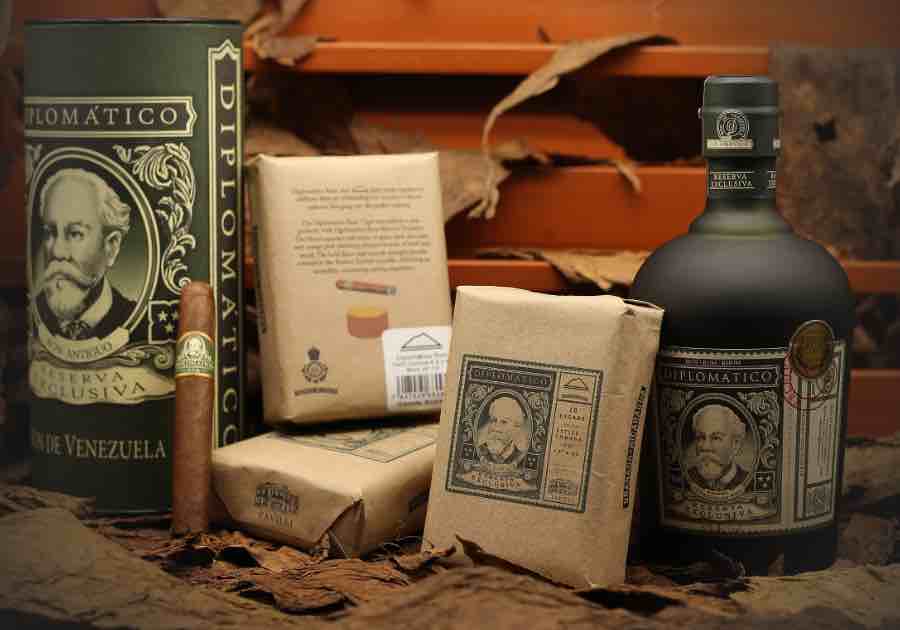 Favilli Cigars S.A. has announced a new ten-count paper bundle packaging option for its Diplomático Rum Cigars line.
Diplomático Rum Cigars is a collaboration brand done with Ron Diplomático. It was released in 2019 under the name Diplomático by Mombacho. Consistent with the changes announced by Favilli Cigars S.A. last week, the Mombacho name has been eliminated from the Diplomático line.
The company has also used the company logo in the name Diplomatico by (Company Logo):

Favilli Cigars S.A. has said the cigars will continue to be offered in the same three sizes: Petite Corona (4 1/2 x 44), Robusto (5 x 50), and Toro (6 x 52). The company also says there will be a new retailer shelf-friendly solution called "Flight" which carries the ten-count packs and single cigars in all three vitolas.
Retailers can expect the new packs of Diplomático Rum Cigar to be available for order in January 2022 and purchasable on shelves by February 2022.
Photo Credit: Favilli Cigars S.A.