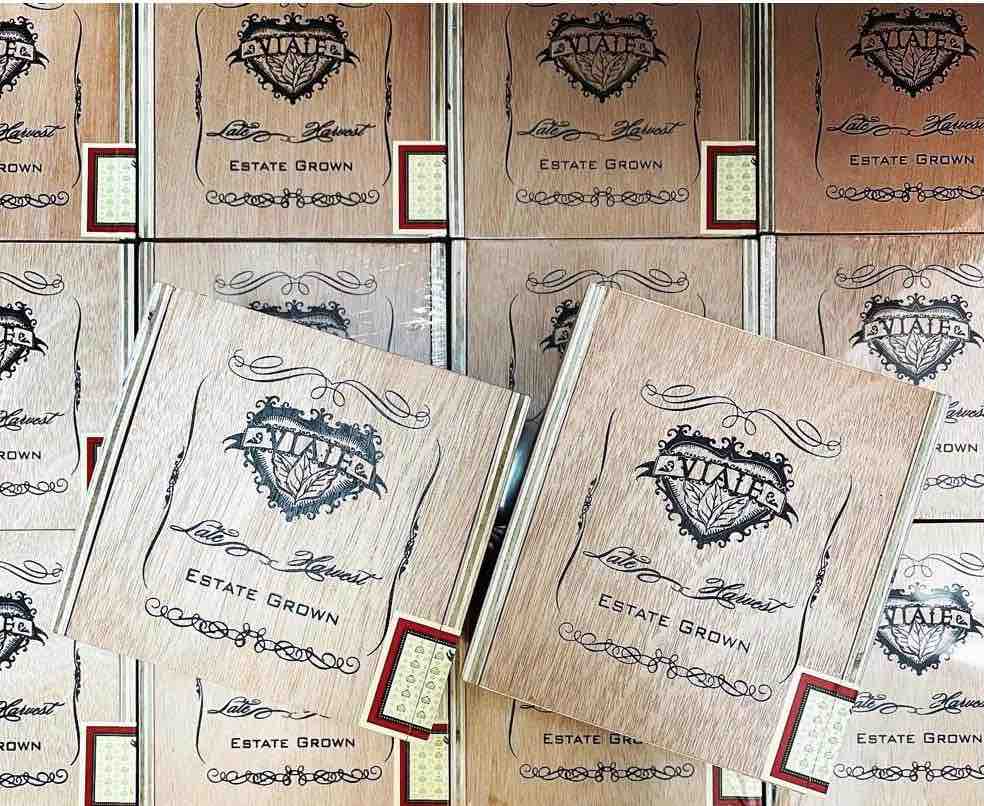 This month Viaje is bringing back two small-batch releases that it has not released in some time, the Viaje Late Harvest and Viaje Late Harvest Hang Time.
While in the wine industry, "Late Harvest" refers to harvesting grapes, the Viaje concept involves picking the last primings from the tobacco plant.  These leaves are exposed to additional sun following the picking of the first primings.  The end result is a thicker leaf that has additional oils and more flavor to it.
The Late Harvest first made its debut in 2011 and returned in 2012. It's been over nine years since the last time the Late Harvest has been produced. Blend-wise, while specifics weren't announced this time, the cigar was previously a Nicaraguan puro. It is being released in the same two sizes as the past LH550 (5 x 50) and LH648 (6 x 48).
Viaje Late Harvest Hang Time builds on the Late Harvest concept, but this cigar uses a wrapper with a higher priming. When using a higher priming, the leaf spends even more time on the stalk – resulting in a more intense smoking experience.  Hang time refers to the length of time between flowering and harvest. Like the Late Harvest, it will be available in the LH550 and LH648 formats.  Hang Time was previously released in 2013, and at that time the cigar was a 100% Nicaraguan puro.
As with the majority of Viaje releases, both the Late Harvest and Late Harvest Hang Time are small-batch releases.