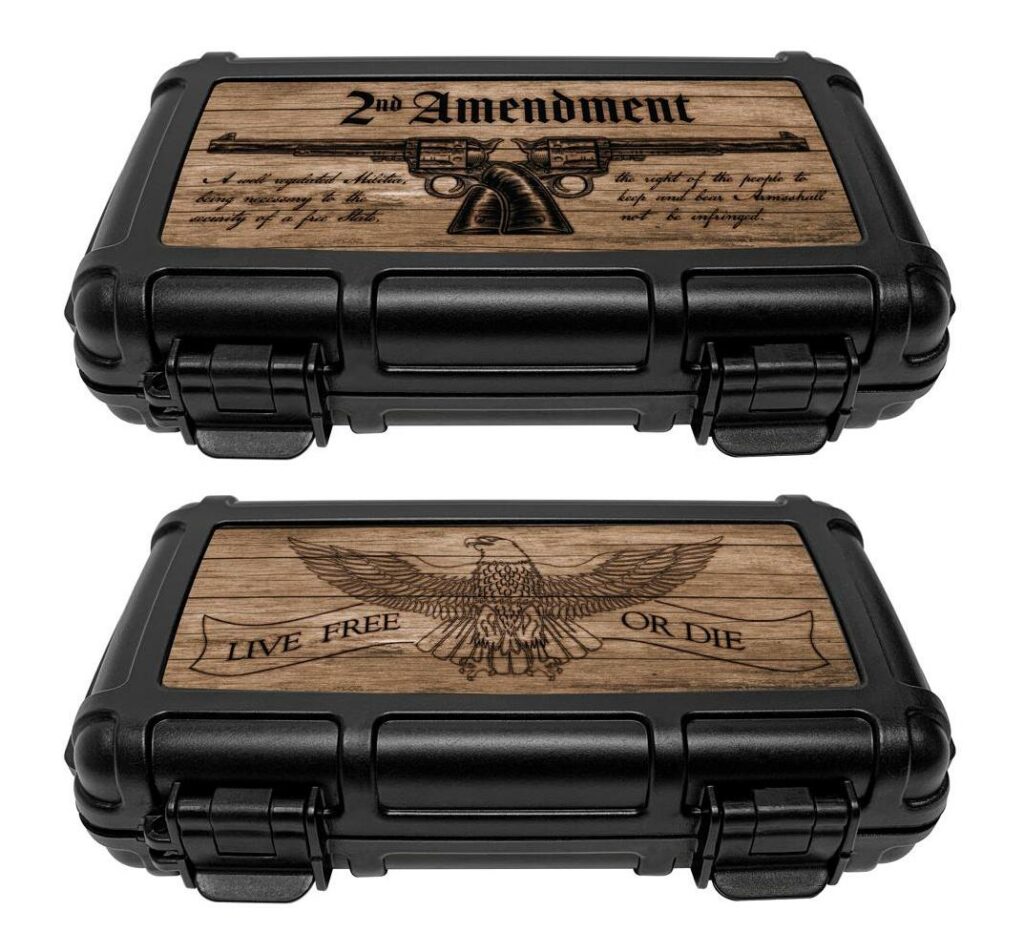 Quality Importers Trading Company has announced its new Freedom Series to its Cigar Caddy line of travel cigar cases. The company says the Freedom Series is now available for shipping.
The Freedom Series features two different designs on the lid. The first pays homage to the U.S. Second Amendment while the second contains the motto "Live Free or Die" (which also is known as the state motto of New Hampshire). The custom artwork for the Freedom Series is applied at Quality Importers' in-house printing facility known as the Swag Bunker.
Both pieces of artwork are available on three different travel case sizes: 5-count ($34.99), 10-count ($39.99) and 15-count ($42.99).
The units are both crushproof and waterproof (up to 100 feet). These are airtight units that also include a humidifier, protective inner foam, and a lanyard. Cigar Caddy units also feature a lifetime guarantee.