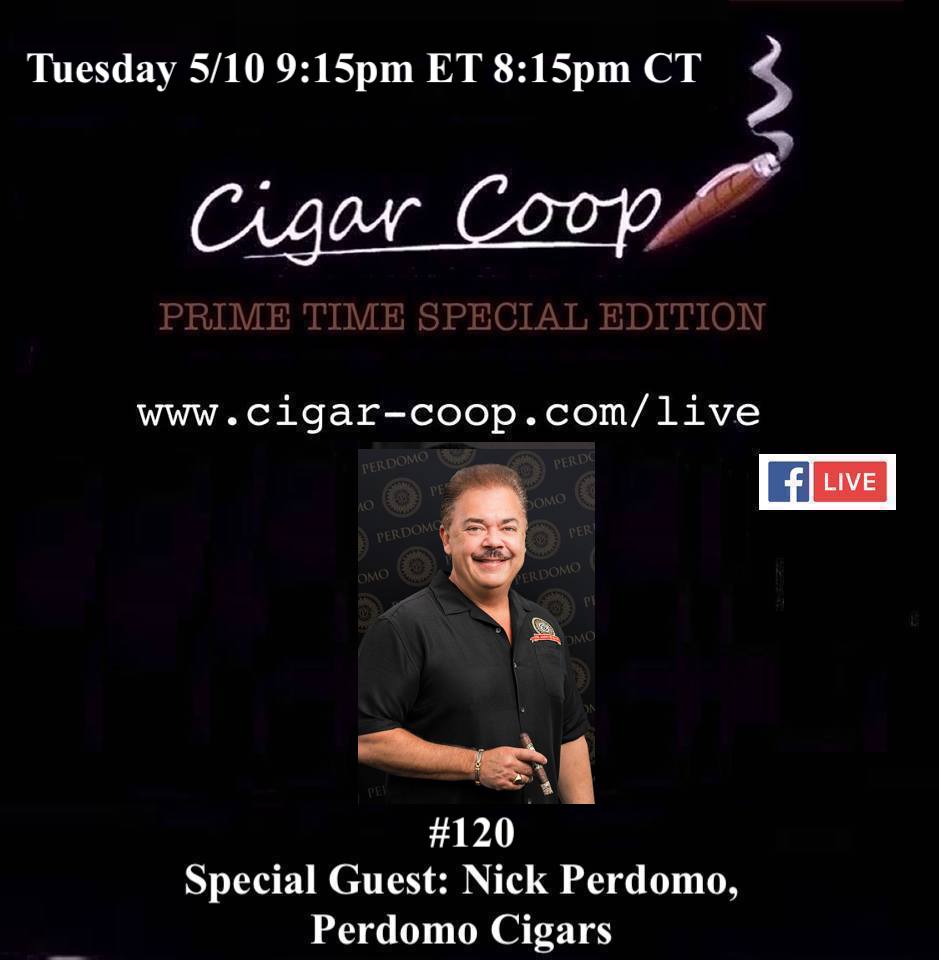 This week we are proud to welcome back Nick Perdomo, President of Perdomo Cigars as our special guest!
It's always a blast having Nick on, and Nick's company is coming off a huge 2021. Tonight we will catch up on all things Perdomo from the farm, to the factories, and to the shelf
Plus we have our One Must Go and Great Things are Happening Here segment as well as a special Saint Luis Rey giveaway from Tabacalera USA.
All of this on the newsmagazine show for the cigar industry – Prime Time Special Edition. Tune in on Facebook Live for the live stream – 9:15 pm EST, 8:15 pm CST