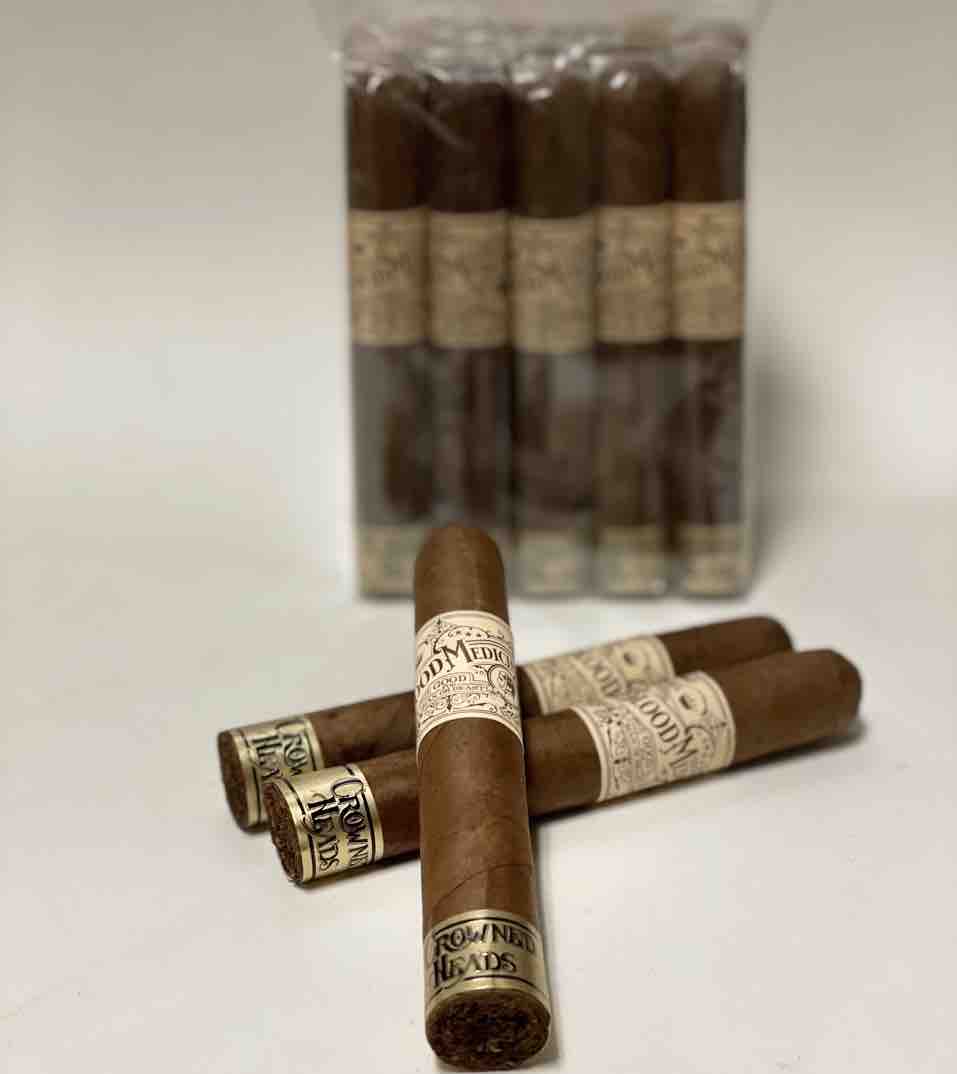 Crowned Heads Blood Medicine, an event-only cigar is making a return. The cigar will now be produced at Crowned Heads' strategic manufacturing partner Tabacalera Pichardo, and will now be offered in a 5 x 50 Robusto size.
In 2015, the Blood Medicine cigar was released as a cigar that would only be available at Crowned Heads retail events. That cigar was a 6 x 48 cigar produced at the My Father Cigars factory. When the original 6,000 cigar production expired, the line went on indefinite hiatus. Blood Medicine now features an all-new proprietary blend of Nicaraguan tobaccos and will be offered in the Robusto size.
The name Blood Medicine has ties to the city of Nashville, where Crowned Heads has its headquarters. Blood Medicine takes its name from a building on the corner of Broadway and 4th Avenue in downtown Nashville. The original structure was a three-story building built in 1872. The third floor wholesale drug company was famous for producing the alcohol and opium based "Blood Medicine" and advertisements can still be seen on the brick walls today at what is now Merchants Restaurant. From 1892 to 1988, the building was The Merchant's Hotel. Nashville's music scene would attract some legendary musicians to stay at the hotel over the years, including Hank Williams, Dolly Parton, Johnny Cash, and Patsy Cline.
A soft launch of Blood Medicine will take place June 3rd in Santa Rosa, California at Squire Cigars.
Photo Credits: Crowned Heads