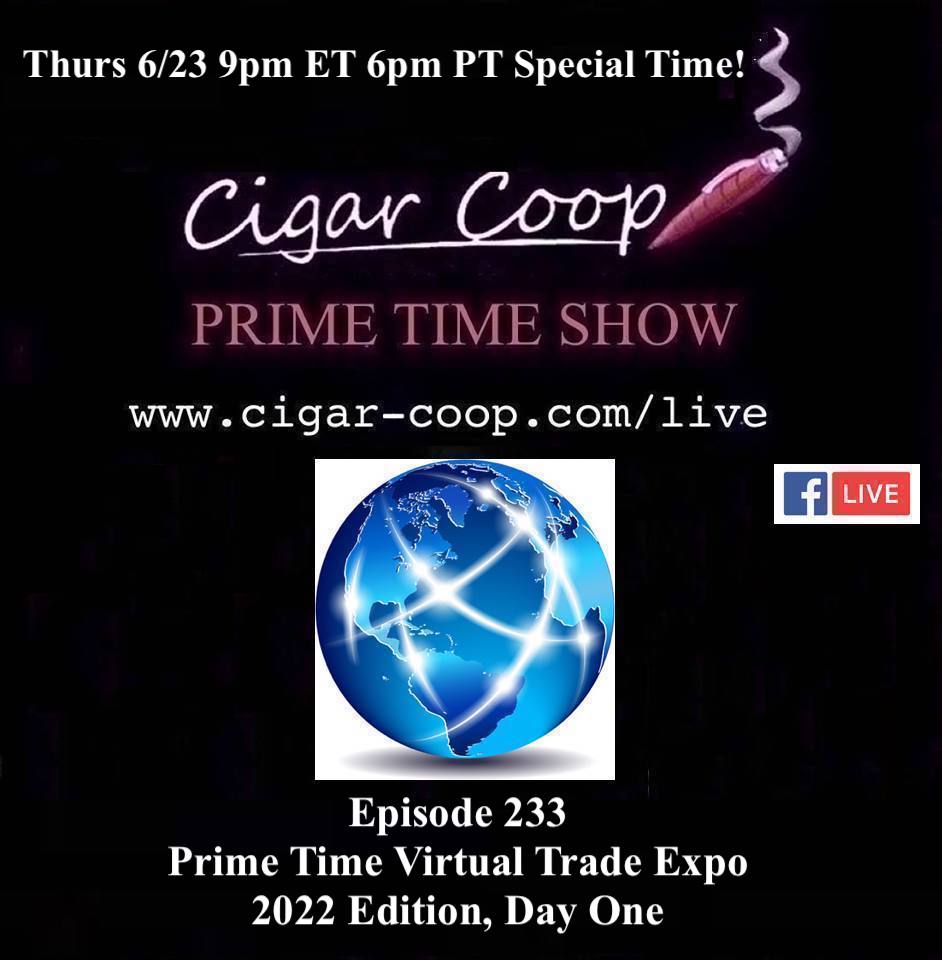 For the third year in a row, we are once again bringing the Virtual Trade Expo Concept back. The concept is very simple. We give a cigar company a 15-minute slot to come on and talk about their summer/upcoming releases.
We are scheduling this over two shows. This should eliminate backlog and provide a little more time for discussion:
Day 1 – June 23, 2021: 9pm ET (7 Companies)
Day 2- June 30, 2021: 9pm ET (12 Companies)
Tonight we kick off Day One and we have the following lineup (which could be subject to change):
9:00pm EDT: Alec Rubin, Alec Bradley Cigar Co.

9:15pm EDT: Miguel Schoedel, Crowned Heads/ACE Prime

9:30pm EDT: Hector Alfonso, Espinosa Cigars

9:45pm EDT: Michael Cappellini, Toscano

10:15pm EDT: Brian Motola, Cavalier Geneve

10:45pm EDT: Enrique Seijas, Matilde Cigars

11:00pm EDT: Andy Yaffee, Micallef Cigars
Tune in live at at a special 9pm Eastern/7pm Pacific START TIME on our Facebook page. If you miss us, you can catch Prime Time at any time You can catch us on Google Play Music, iTunes, Podbean, YouTube, Odysee, or Rumble.