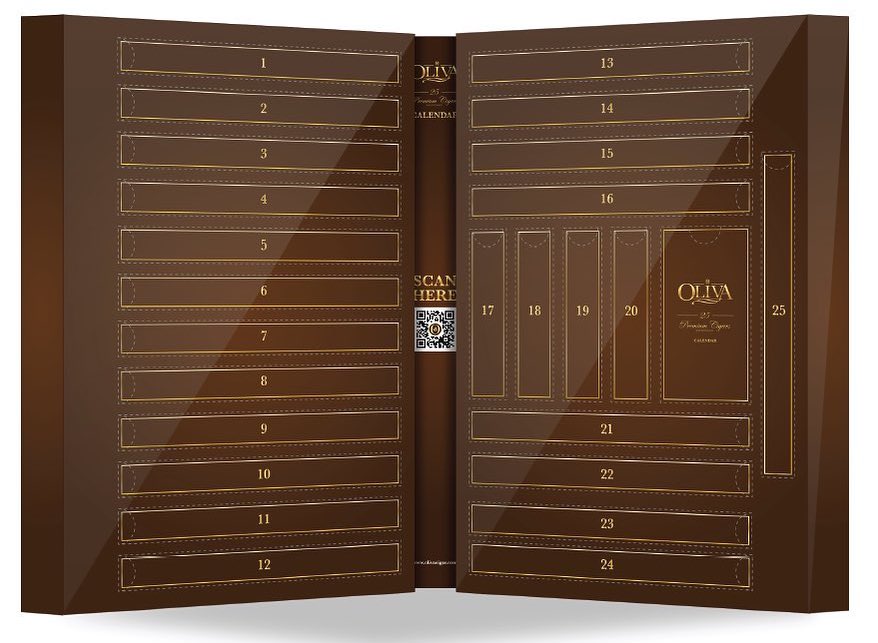 At the 2022 Premium Cigar Association (PCA) Trade Show, Oliva Cigar Company will once again release an Oliva Advent Calendar. This year's calendar packaging has a new design, resembling a book.
The Oliva Advent consists of 25 cigars. Each day, a person can remove one of the "doors" on the top of the package to reveal a cigar. The cigars include selections from the Oliva, Cain, and Nub lines. It has also been reported by Cigar Aficionado that the 2022 calendar will have some surprise cigars.
The 2022 PCA Trade Show opens July 9 in Las Vegas Nevada. The Oliva Advent Calendars are set to ship in October.