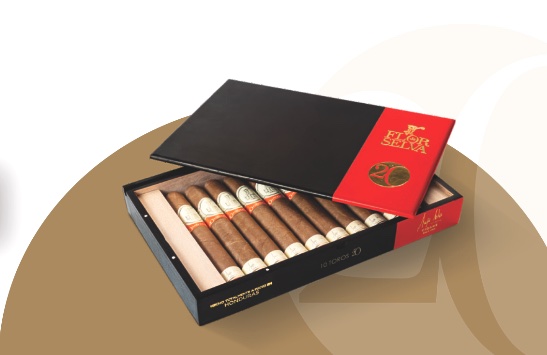 At InterTabac 2022, Maya Selva Cigars announced it will be adding a 6 x 52 Toro size to its Flor de Selva N°20 line. Flor de Selva No. 20 Limited Edition Lancero.  In 2016, the company introduced a whole new line based on that cigar known as the Flor de Selva Coleccion Aniversario Nº20 and added three vitolas.
  The Toro features a Honduran Jamastrán wrapper with Honduran binders and fillers. According to Maya Selva Cigars, this wrapper comes straight from Maya Selva's Santa Eulalia Farm located in the renowned Valley of Jamastrán, in El Paraíso Honduras.   The origins of the Flor de Selva Coleccion Aniversario Nº20 trace back to 2015 when the company celebrated its 20th anniversary. To commemorate the occasion, the company released a special limited edition cigar known as the 
At a glance, here is a look at the Flor de Selva N°20 line:
Blend Profile
Wrapper: Habano Jamastran
Binder: Olancho / Azacualpa
Filler: Honduran (Various)
Country of Origin: Honduras
Factory: Tabacos de Oriente
Vitolas Offered
The cigars will come in ten-count wooden boxes..
Toro: 6 x 52
Egoista: 3 1/2 x 56
Petit-Corona: 5 1/2 x 42
Robusto: 4 3/4 X 50
Tempo: 6 x 60
Photo Credit: Maya Selva Cigars