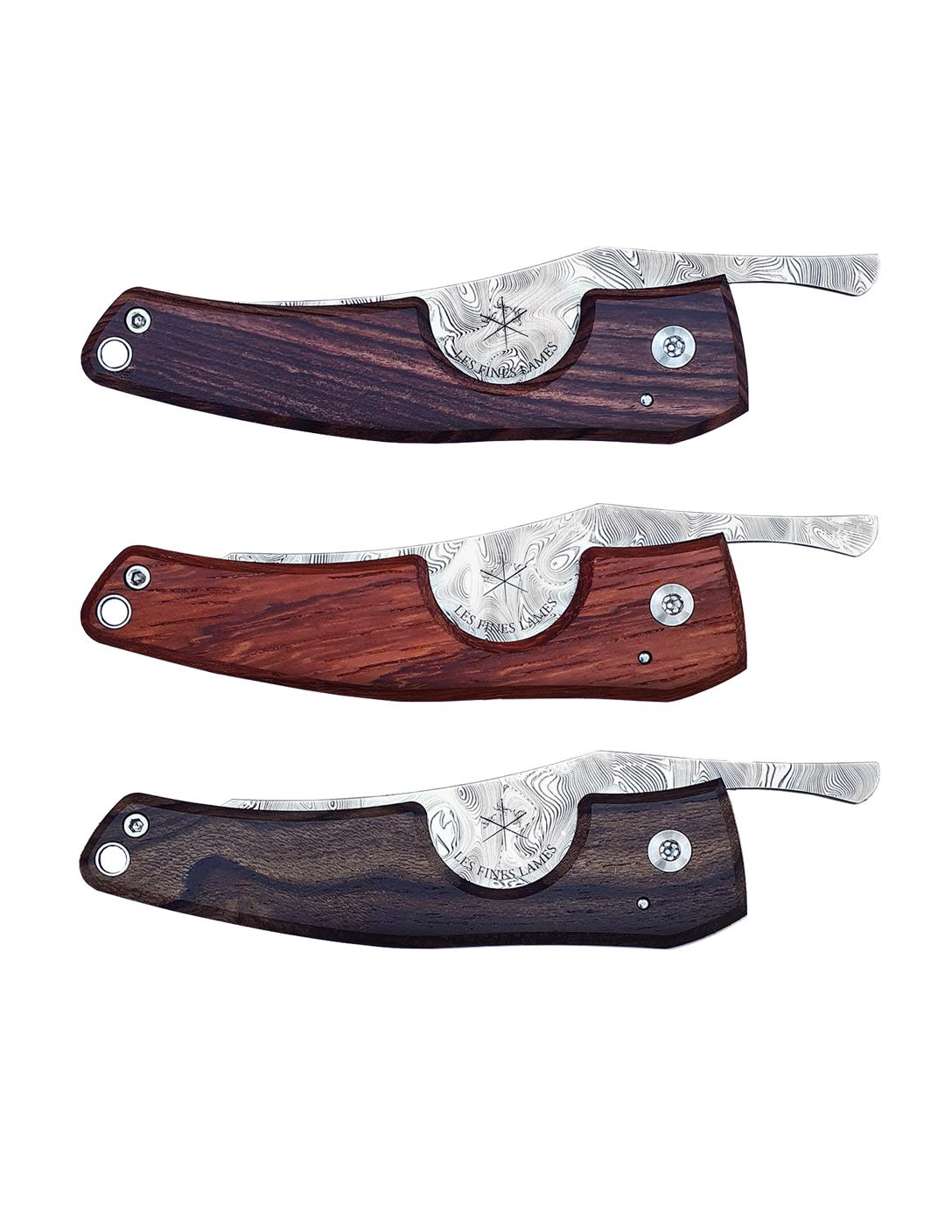 Les Fines Lames has announced three versions of its signature Le Petit cigar knife that feature blades made from Damasteel® Björksmans Twist. Its a type of steel that is reminiscent of a steel no longer in use called Damascus Steel.
According to Le Fines Lames, Damascus Steel can by traced back 2,000 years ago to India. It was a type of steel used for the wealthy and nobility. It also required considerable skills to produce it. During the 3rd and 4th centuries, this steel gained popularity in Damascus, Syria when it was used on weapons. Eventually, production of this steel no longer was used and the techniques and knowledge around it also faded.
The Damasteel Björksmans Twist is designed to be a modern interpretation of Damascus Steel. This metal is named after a Swedish bladesman who wanted a blade that offered superior strength and better corrosion resistance. The blade is known for its unique "twisted design" pattern.
Now Les Fines Lames is using this steel in its Le Petit series of knives. The Les Fines Lames Damasteel Björksman offerings come in three models: Paduak, Ziricote, and Kingwood Le Petit. The units are priced at $389.00 each.
Photo Credit: Les Fines Lames