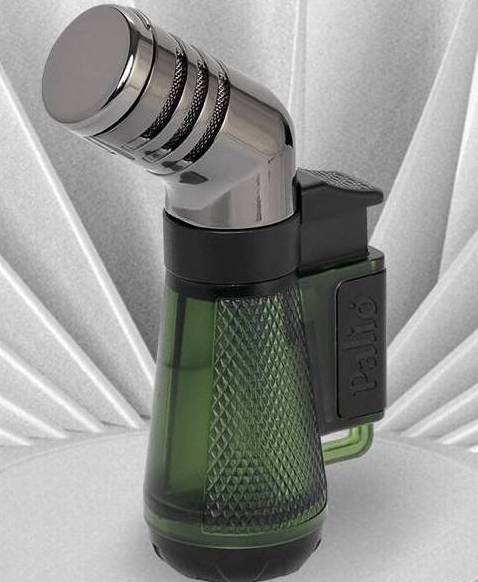 At the Total Product Expo (TPE) 2023, Quality Importers Trading Company will showcase a new angled triple-jet lighter to its value-priced Palió brand known as the Squadra.
The Palió Squadra features a high-powered, 30° angled, triple-jet torch. The angled jet is designed to quickly light larger ring gauge cigars. The lighter features an extra-large translucent fuel tank design to light up to 100 cigars between butane fill-ups. The lighter also features an easy-to-use flame adjuster wheel, and large air vents to prevent overheating and misfires as well as enhance performance at high altitudes.
In a press release announcing the Palió Squadra, Executive Vice President of Product Design Jimmy Miudo commented, "Palió is dominating the retail landscape and continues to be one of the fastest turning brands for our retail partners. Squadra will be a fan favorite for our consumers, with a big torch and massive fuel tank at a great price."
The Palió Squadra is packaged in 20-count displays featuring four color options: Smoke, Clear, Red, Blue, and Green. Pricing is set at $9.99 per lighter and the lighters are available for shipment immediately.
TPE 2023 takes place in Las Vegas, Nevada from February 22-24, 2023