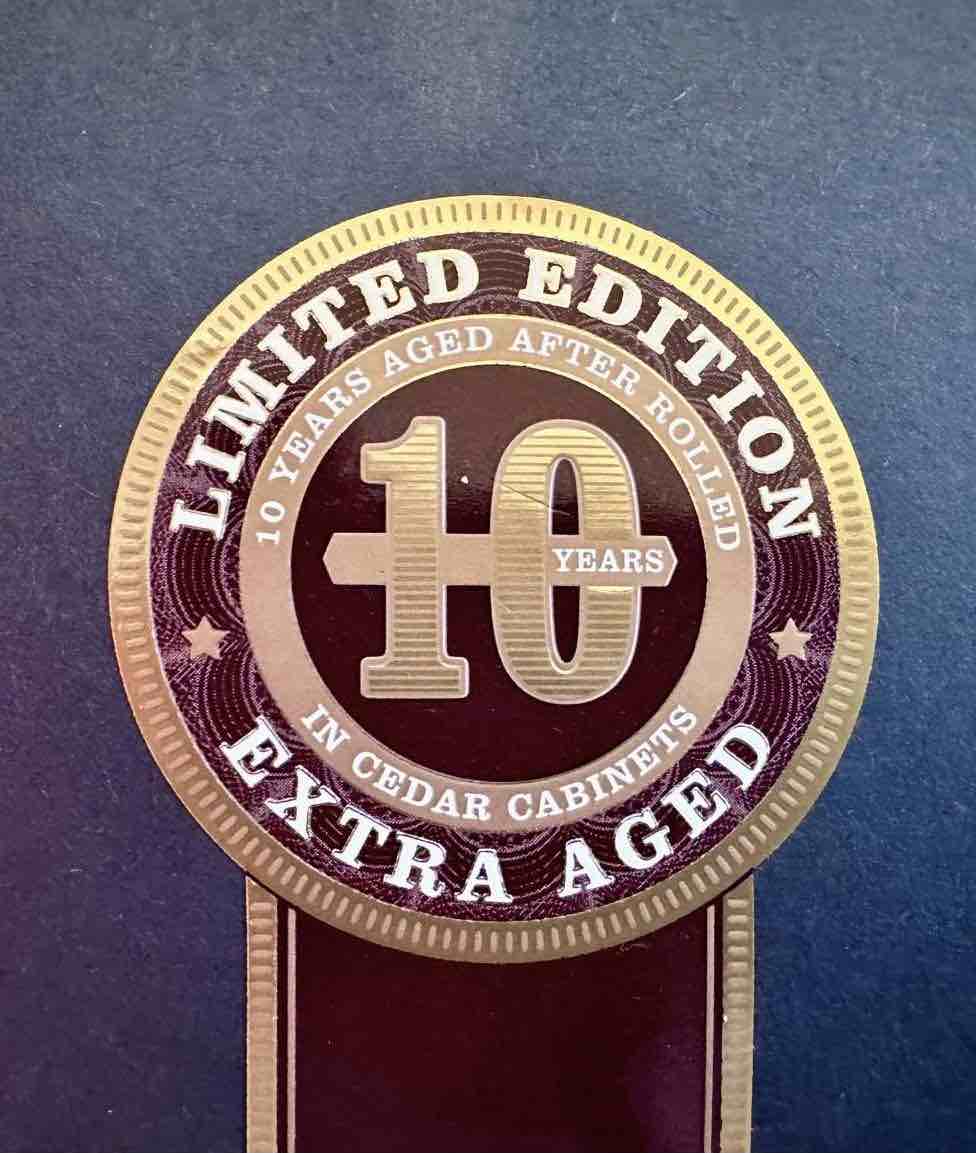 Selected Tobacco's Nelson Alfonso is well known for aging his cigars after rolling for long periods of time before releasing them to the market. This year, he is releasing a ten-year-aged version of the Atabey Dioses cigar. This is a cigar that is aged twice as long when compared to the traditional line. The Atabey Dioses 10 Years Extra Aged will be made available at the 2023 Premium Cigar Association Trade Show.
Atabey was a Goddess of the Taino Indians. It was the Taino Indians (native to Hispaniola) who first smoked a
primitive form of what is known today as a cigar while praying to their Goddess Atabey. This spiritual ceremony
was known as the Cohiba and the tribe communicated to Atabey through their spiritual guide, the Behike. Today, the Atabey line is aged for five years in multi-cedar lined humidors, where humidity is reduced and raised to help the cigars breathe in the different cedar notes and cleanse themselves in Nelson's version of a spiritual ceremony. Now, the idea is to see what an additional five years of aging does to an Atabey Dioses.
"Like a Chef's sauce reduction, the same has happened here," says Oliver Nivaud, Director of Operations for United Cigars who distributes Selected Tobacco. "Cigars have a tendency to mellow with the additional aging, but the signature Atabey flavor notes have intensified on the Dioses while going through the Selected Tobacco aging process unique to the industry."

According to a press release, the 8 x 50 Dioses are priced at the same price as the traditional Atabey Dioses: $36.00 MSRP. A total of 370 25-count boxes (9,250 cigars) have been produced. The same dress box is used for the Atabey Dioses 10 Years Extra Aged as the traditional Atabey Dioses with the one exception of a 10 Years Aged sticker on the inside of the box and outer carton signifying the extra aged time.
The blend for Atabey is largely undisclosed with the exception of an Ecuadorian Habano wrapper and some Peruvian tobacco that is a component of the filler.
The 2023 PCA Trade Show opens on July 7, 2023.
Image/Photo Credits: Supplied by United Cigars