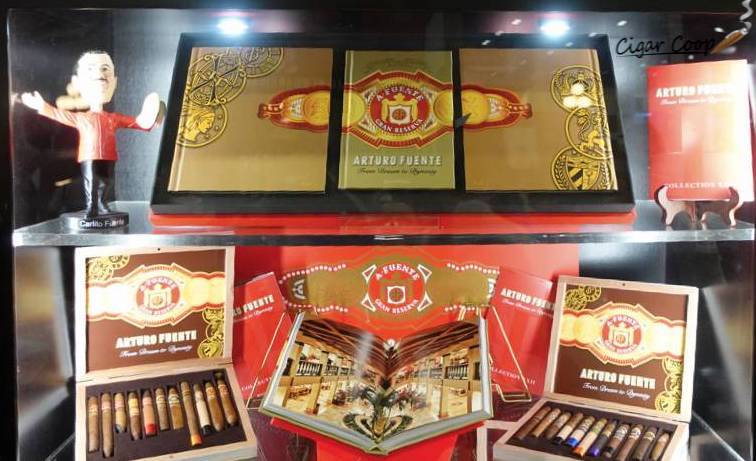 Earlier this year, a book was released documenting the history of the Fuente family called Arturo Fuente Since 1912. The book was written by Aaron Sigmund and published by Assouline. The book was a fairly large book (in size) and carried a price tag of $1,200.00 USD. At the 2023 Premium Cigar Association Trade Show, Arturo Fuente unveiled a set known as "From Dream to Dynasty." This set consisted of a more compact version of the book as well as two samplers.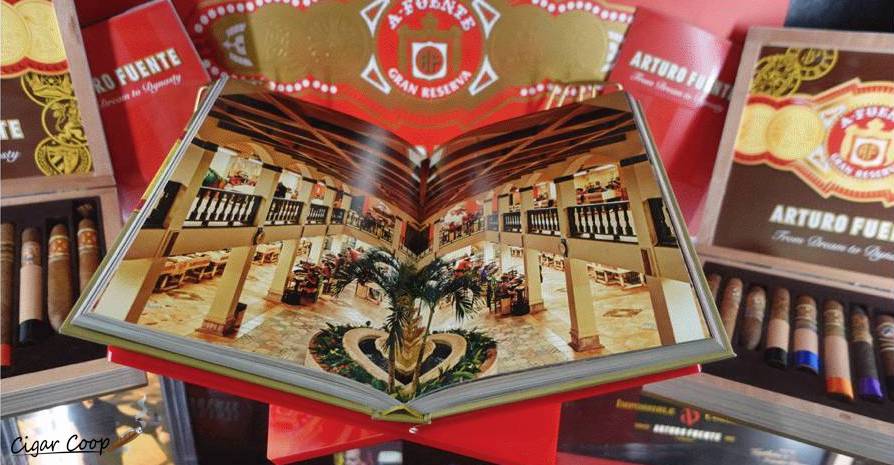 The two samplers also have book-like packaging. The two 11-count samplers cigars included in the samplers include:
Sampler 1
This sampler contains rare cigars sold by Arturo Fuente.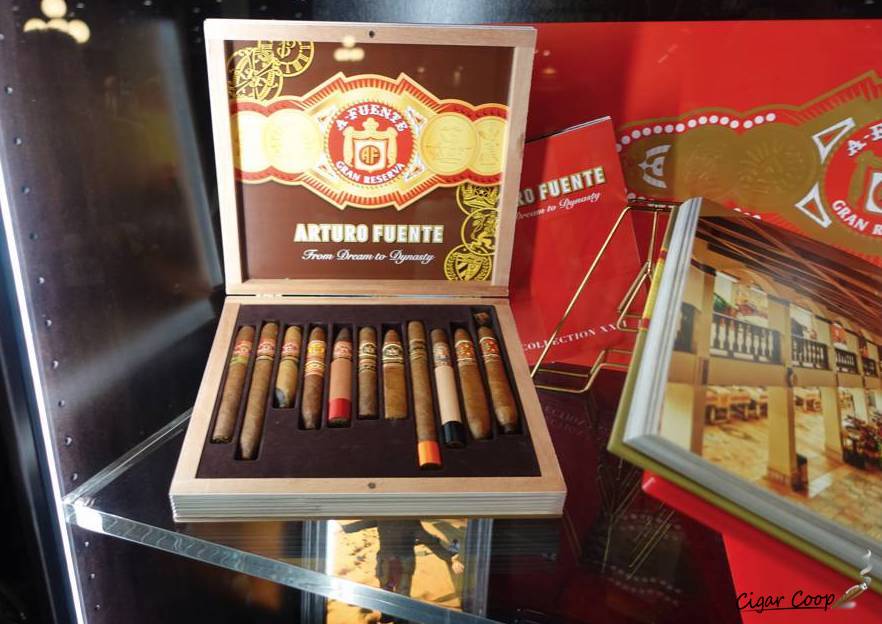 Arturo Fuente Flor Fina 8-5-8
Arturo Fuente Hemingway
Arturo Fuente Hemingway Between the Lines
Arturo Fuente Rare Pink
Arturo Fuente Château Fuente Sun Grown
Arturo Fuente Don Carlos Personal Reserve
Arturo Fuente Don Carlos Eye of the Shark
Casa Fuente
Don Arturo Gran Aniverxario
Fuente Fuente OpusX
Fuente Fuente OpusX BBMF
Sampler 2
In addition to the Arturo Fuente rareties, Sampler 2 contains cigars distributed by Prometheus, Elie Blue, and produced for Ashton and J.C. Newman Cigar Company.
Fuente Fuente Opus X Lost City
Fuente Fuente OpusX Angel'sShare
Arturo Fuente Destino Al Siglo
Fuente Fuente OpusX ForbiddenX
Fuente Fuente OpusX 20th Anniversary
Fuente Fuente OpusX 25th Anniversary
Fuente Fuente OpusX PurpleRain
God of Fire Serie Aniversario
Ashton ESG
Ashton VSG
J.C. Newman Diamond Crown
Pricing is set at $2,200.00 for the Dream to Dynasty set. A ship date was not available.
Photo Credits: Cigar Coop