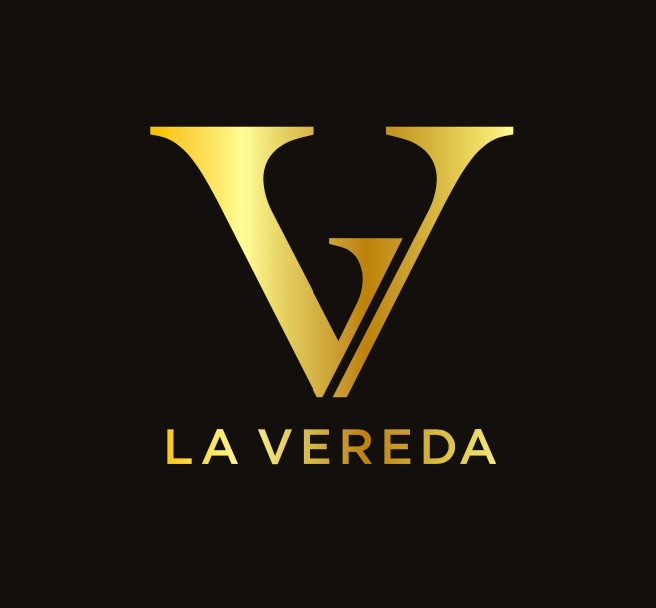 Earlier this week, Crowned Heads informed retailers of a new regular production line being launched at the 2023 Premium Cigar Association (PCA) Trade Show known as La Vereda. La Vereda is a line built around aged tobaccos and utilizes some of the most skilled pairs to produce it. The cigar is produced out of Ernesto Perez-Carrillo's Tabacalera La Alianza. Priced between $18.40 to $21.80, it will be Crowned Heads' most premium and most expensive offering to date.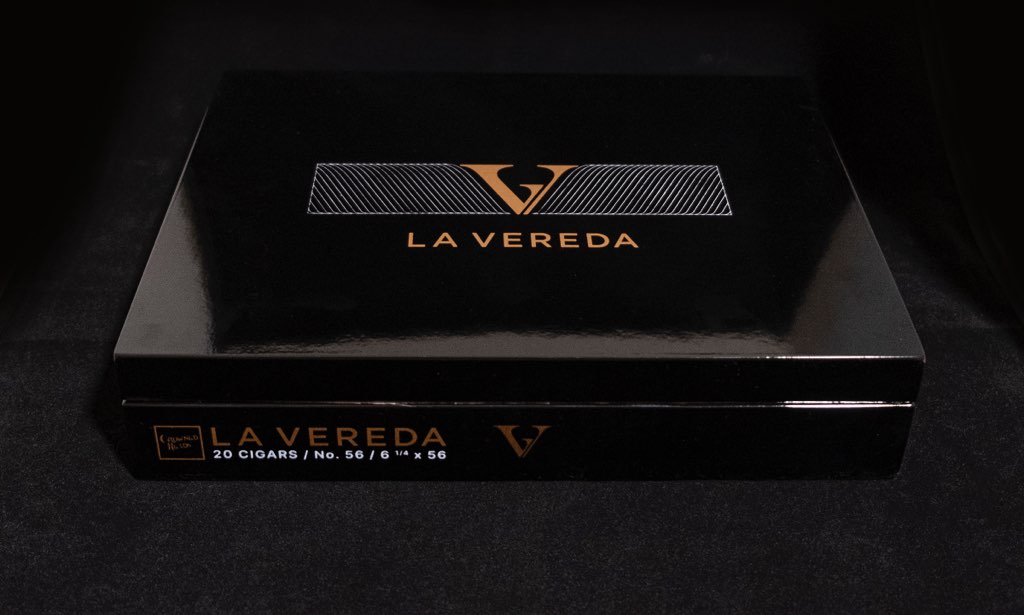 La Vereda was developed taking into account the tobaccos selected and their corresponding optimal aging required to determine the time necessary to deliver the cigar that was envisioned.
The filler tobaccos in La Vereda have been aged for a minimum of three years. This includes a Corojo '99 seed grown in Estelí (Nicaragua) and a Piloto Cubano grown in the Dominican Republic. The filler also contains a seco from Estelí along with a Criollo '98 seed viso from Jalapa (Nicaragua).
La Vereda also features a Nicaraguan Jalapa binder and a Nicaraguan shade-grown wrapper. Crowned Heads has said that the shade-grown Nicaraguan wrapper leaf was particularly rare and required a minimum of four years of aging time.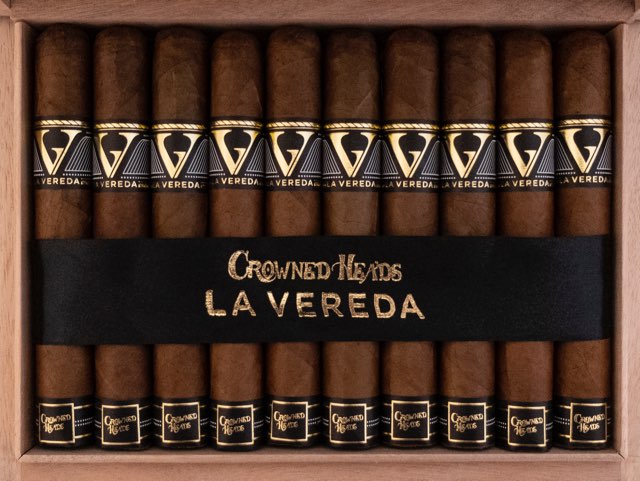 Crowned Heads announced that a total of seven of the best buncheros and rollers at Tabacalera La Alianza were chosen to construct the La Vereda production. A total of 150 to 175 cigars are rolled a day per pair, which Crowned Heads says is less than the average of 250 per day per pair. Once La Vereda is rolled, it is aged an additional 90 days at a controlled environment of 65-66 degrees Fahrenheit and a relative humidity level of between 68-69%.
There will be four sizes of La Vereda – each packaged in 20-count boxes: No. 50 (5 3/8 x 50, SRP $18.40), No. 52 (6 1/2 × 52, SRP $19.60), No. 54 (5 5/8 x 54, SRP $20.60), and No. 56 (6 1/4 × 56, SRP $21.80). Plans are for La Vereda to begin shipping in late August.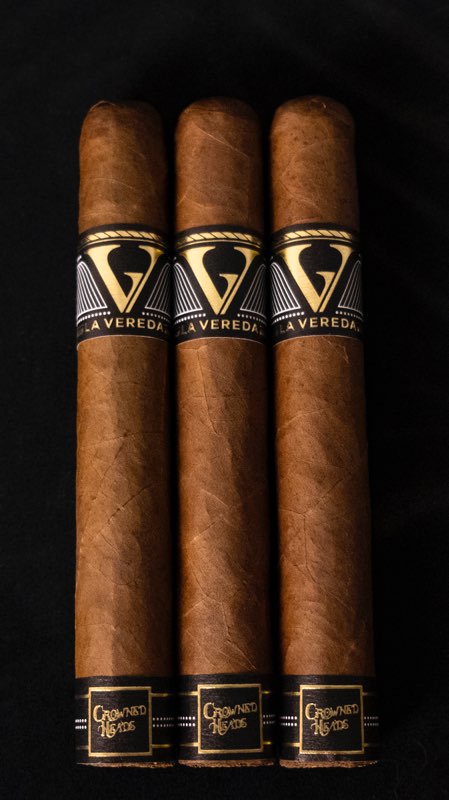 The 2023 PCA Trade Show opens July 7, in Las Vegas, Nevada.
At a glance, here is a look at Crowned Heads La Vereda:
Blend and Origin
Wrapper: Nicaragua (Jalapa). Shade-grown and aged a minimum of four years.
Binder: Nicaragua (Jalapa)
Filler:
– Nicaragua (Esteli ligero / Corojo 99). Aged a minimum of three years.
– Dominican Republic (Piloto Cubano liger). Aged a minimum of three years.
– Nicaragua (Esteli seco). Aged a minimum of three years.
– Nicaragua (Jalapa viso/ Criollo 98). Aged a minimum of three years.
Country of Origin: Dominican Republic
Factory: Tabacalera La Alianza
Vitolas Offered
No. 50: 5 3/8 x 50
No. 52: 6 1/2 x 52
No. 54: 5 5/8 x 54
No. 56: 6 1/4 x 56
Photo Credits: Crowned Heads