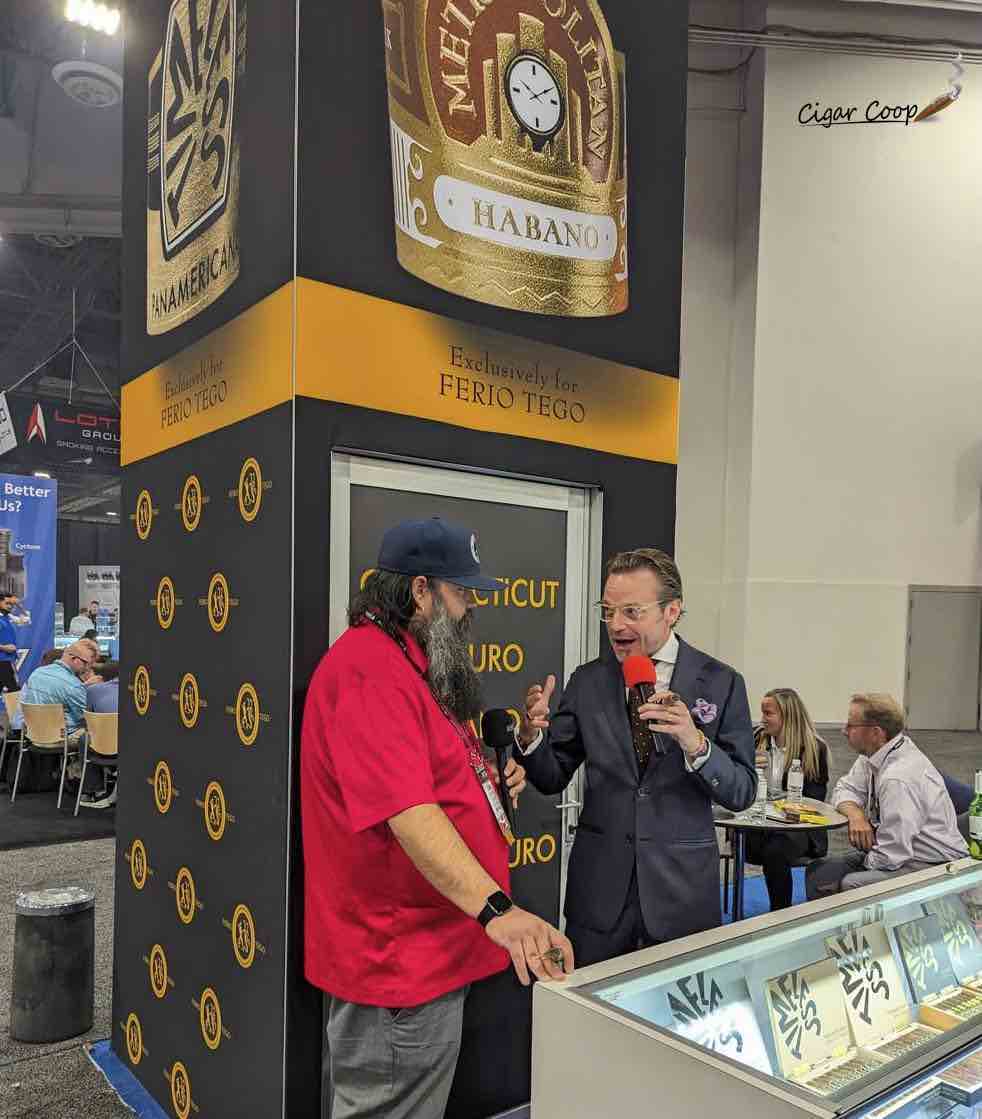 Ferio Tego, the company founded by Nat Sherman International alumni Michael Herklots and Brendon Scott, attended its third PCA Trade Show in 2023. For the past couple of years, Ferio Tego has focused on the launch of its eponymous brand and reintroducing the former Nat Sherman International brands. This year was a big year as Ferio Tego introduced two regular production offerings. These were the first "new" regular production offerings since the company first launched in 2021. One of those items is a new Ferio Tego branded line called Summa. The other is a petite lancero line extension to the Timeless Prestige line.
There was a lot of excitement heading into the show with Ferio Tego Summa. This would be not only Ferio Tego's first regular production launch but also the company's first new regular production line since it was formed. The word summa means "a 'comprehensive work," and one can argue it's symbolic of the cigar, the brand, or the company. Ferio Tego Summa features an Ecuadorian-grown Corojo wrapper over an Ecuadorian Sumatra binder and a combination of Nicaraguan and Dominican tobaccos. The Ferio Tego Summa is being offered in four sizes: Corona Gorda (5 3/4 x 46, $18.00 MSRP/cigar), Robusto (5 x 50, $19.00 MSRP/cigar), Torpedo (6 1/4 x 52, MSRP $20.00/cigar), and Gordo (6 x 60, $21.00 MSRP/cigar. Production comes from Tabacos de Exportación (TABADEX), the factory owned by Quesada Cigars. Ferio Tego Summa is currently shipping to retailers.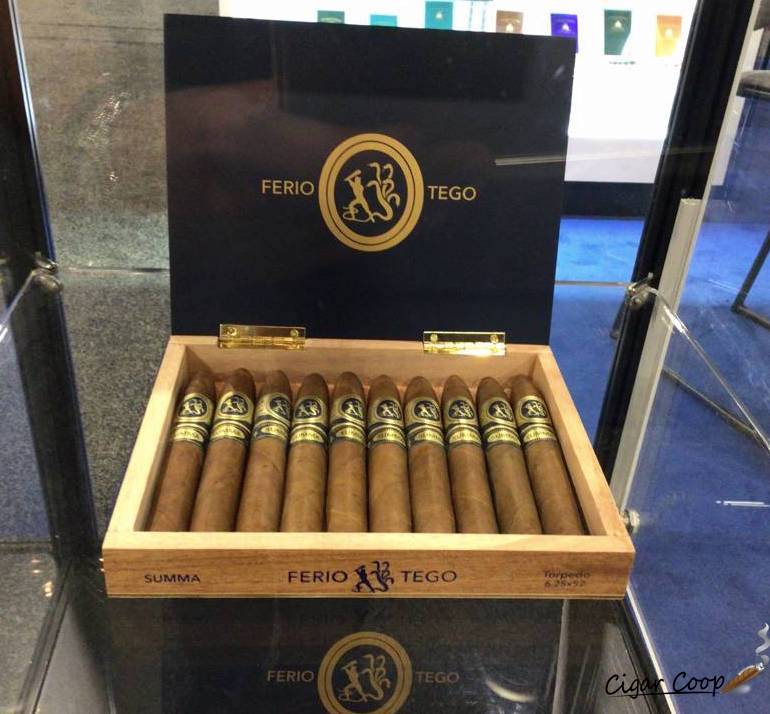 Meanwhile, Timeless Prestige adds the 6 1/4 x 38 Especiales – which essentially is a petite lancero. This is the first new size added to Timeless Prestige since Ferio Tego took over the former Nat Sherman brands. Produced at the Quesada's TABADEX factory, Timeless Prestige utilizes six tobaccos from three countries, featuring a Honduran wrapper, Dominican binder, and filler tobaccos from the Dominican Republic and Nicaragua. Consistent with the rest of the Prestige line, the Especiales is presented in boxes of twenty cigars. Pricing is set at $11.00 per cigar. The cigars are available for shipment to retailers.
Interview with Michael Herklots, Ferio Tego
Due to age restrictions, you will need to click on Watch on YouTube to view this content.
El Oso Fumar – In Depth Interview
Be sure to catch Bear Duplisea's in-depth interview with Michael Herklots on El Oso Fumar Takes:
Product Reports
Photo Credits: Cigar Coop, except where noted