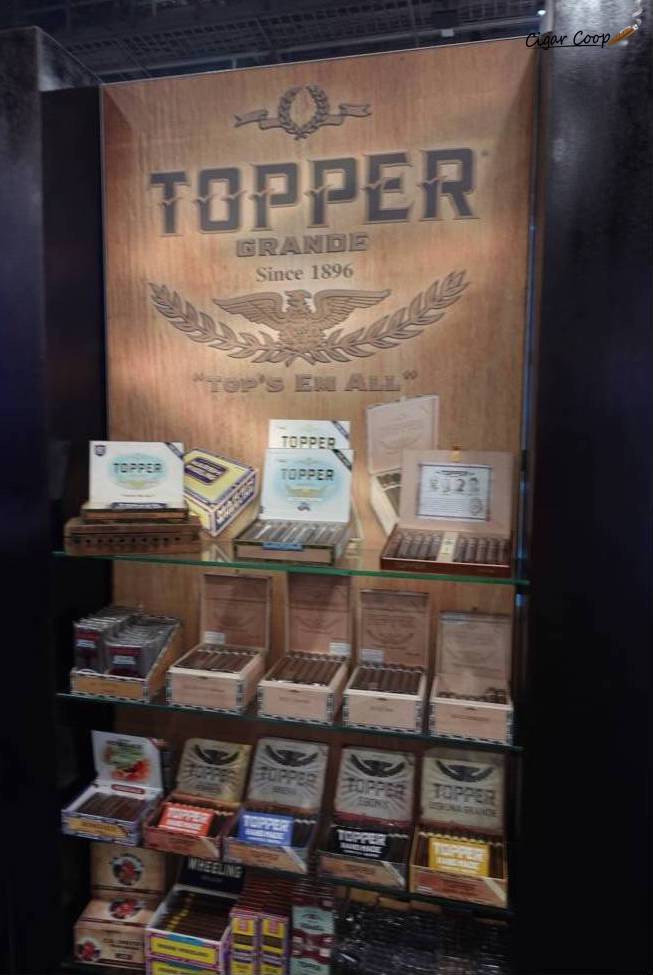 Cigar Coop has been covering the Trade Show since 2010, and every year we manage to visit Topper Cigars' booth.  There is a rich history for this family, and owner Chris Topper is quite proud of it. There aren't any new offerings from Topper Cigars this year, but there were a couple of things of interest. First up, there is a second production run of the Topper 125th Anniversary Cigar – which, as the name indicates, commemorates 125 years of Topper Cigars. In addition, Chris Topper gave us a little glimpse of what the next project will be.
Topper Cigars actually celebrated its 125th anniversary in 2021, but the cigar did not get released until 2022. The blend for the Topper 125th features a Connecticut Broadleaf wrapper from a 2017 vintage. The remainder of the blend consists of a Dominican binder and fillers consisting of Nicaraguan Habano, Pennsylvania Broadleaf, and two Dominican tobaccos. The cigar comes in one size – a 6 x 52 Toro in 20-count boxes. Chris Topper says he has enough tobacco for four runs of the Topper 125th Anniversary cigar.
Topper Cigars has always been about value-priced cigars, and Chris Topper says that will be the focus of his next project. The project will include artwork from a letter from Chris Topper's great-grandfather. This project isn't expected until 2024 at the earliest.
Interview with Chris Topper, Topper Cigars
Note: Due to age restrictions, you might have to click on "Watch on YouTube" below
Photo Credit: Cigar Coop