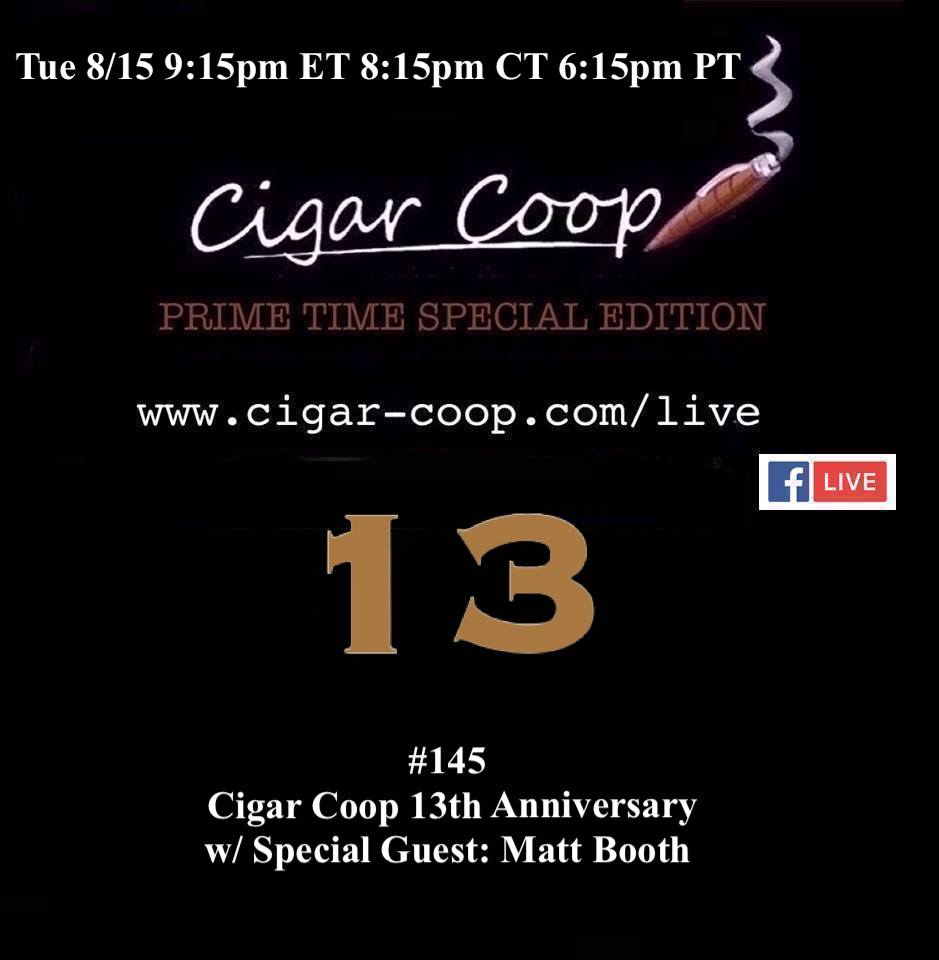 On August 15 2010, Will Cooper went to his first IPCPR Trade Show as a buyer. After an adventure getting an Iced Coffee in the heat of New Orleans, he decided to chronicle his tales of his visit to the Trade Show and Cigar Coop was born. Along the way, he met some interesting characters and one of them was a newcomer to the cigar industry named Matt Booth. Over the years, Matt and Coop have developed a friendship akin to the Odd Couple -at the same time that friendship expanded to the rest of the team.  Tonight, we welcome Matt Booth to this anniversary show. All I can say is put on your seat belts for this one.
Bear and Coop will reflect on the last 13 years as well.
Plus we have our U.S. History segment, Tabacalera USA Great Things are Happening Here, and Espinosa This Day in Sports History segments.
All of this on the newsmagazine show for the cigar industry – Prime Time Special Edition. Tune in on Facebook Live for the live stream – 9:15 pm EST, 8:15 pm CST