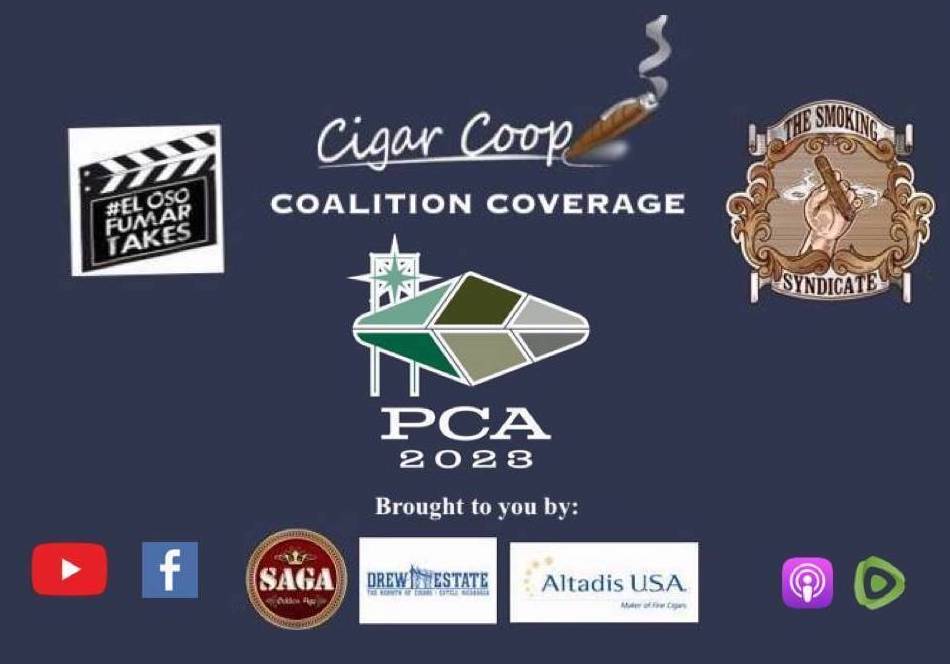 We officially completed our post-game coverage of the 2023 Premium Cigar Association (PCA) Trade Show on August 24, 2023.
Our unofficial post-game statistics:
90 Booth Recaps
73 Interviews from the Show Floor (actually 74, but Matt Booth's interview was done post-PCA).
If you also factor in our pre-game coverage, we published 292 articles (not including this blog post) about the PCA Trade Show. This was a herculean achievement for the Coalition team of Bear Duplisea, Ben Lee, and Erron Nielsen.
Sadly, I don't think we will ever approach these numbers again. This is because the PCA Trade Show is eliminating the final half day, which will take away hours on the Trade Show floor where we could be providing coverage. The decision was made because of low foot traffic on the show's final day over the past few years. While we certainly understand the reasons for eliminating the final half day, one consequence will be less time for media coverage.
Thank you to everyone who followed us along in 2023!
Full PCA coverage can be found on the 2023 Big Board.