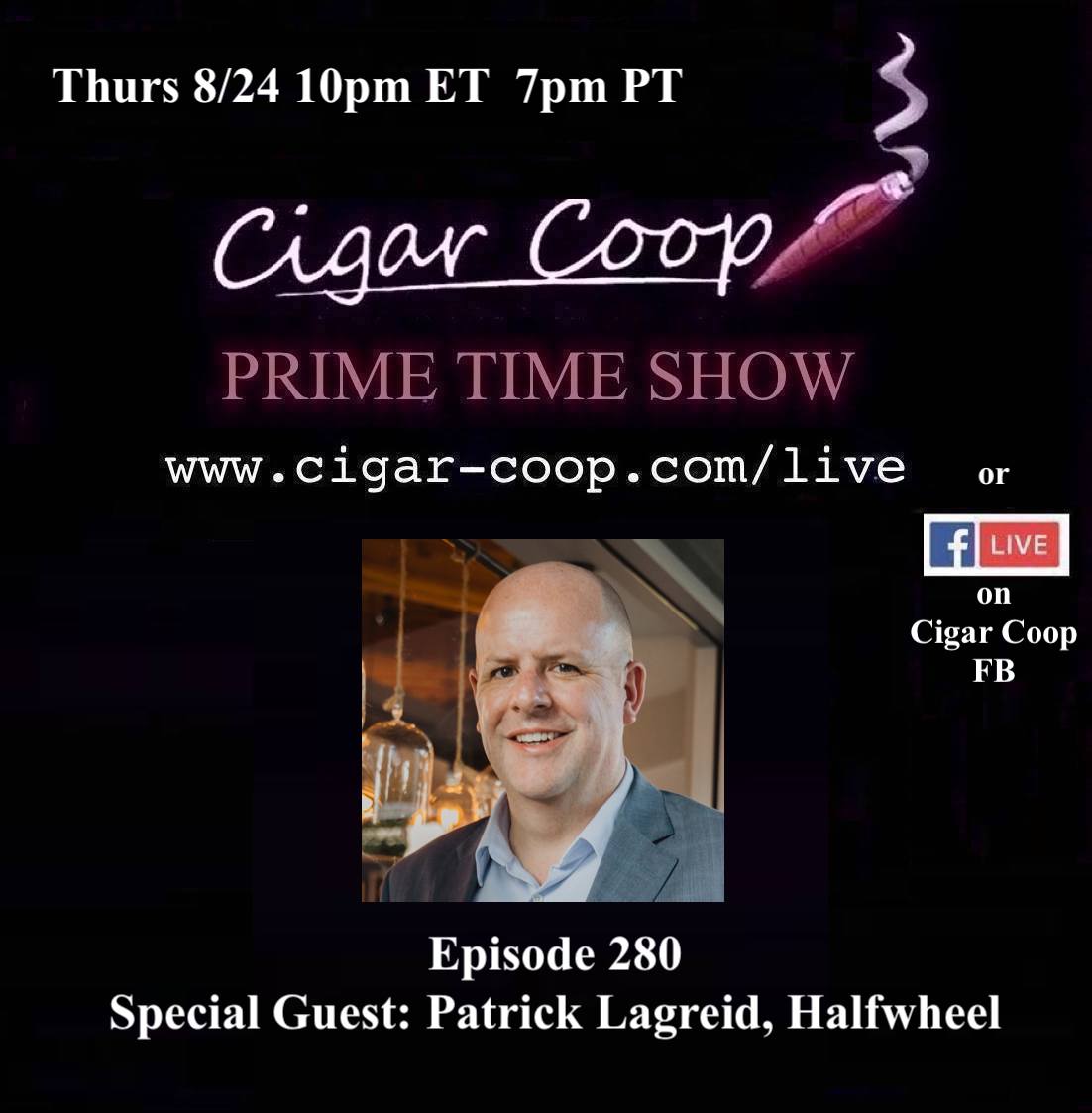 Tonight we are honored to welcome Patrick Legreid of Halfwheel to the Prime Time Show.
Without a doubt Patrick is one of the best and most recognizable journalists in the cigar industry. The work he has done for over a decade with Halfwheel has changed cigar media. Tonight we will look at Patrick's journey in cigar media, and get his perspectives on things going on in the industry. Plus, we will sneak in some baseball talk.
Plus, we will have our Cattle Baron Steak Question of the Night, Tabacalera USA Ties That Bind, Alec Bradley Live True, Espinosa Today in Sports History, and the Dunbarton Tobacco & Trust Deliberation segments.
Tune in live 10pm Eastern/7pm Pacific START TIME on our Facebook page. If you miss us, you can catch Prime Time at any time on Google Podcasts, iTunes, Podbean, YouTube, Odysee, or Rumble.