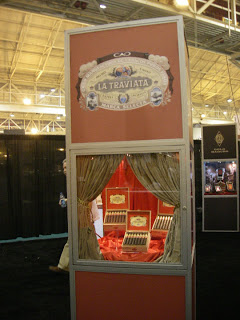 This past Tuesday, I posted some information in regards to Tim Ozgener's departure from CAO Cigars. In this post, I posted a reference to a press release by General Cigars to announce that Ozgener was leaving CAO. In that press release, there was some ambiguity in that release with whether or not Ozgener was leaving the Cigar business with the statement: "Tim Ozgener has decided to pursue personal business interests in his hometown of Nashville, TN, thus moving on from his 16-year career in the premium cigar business." Well, I'm a couple of days late with this, but Tim has issued a personal statement to clarify things. I've included the text of his release directly below.
Today, I find myself in need of clarifying several matters pursuant to the recent press release that was distributed regarding my departure from CAO. It is true that after 16 years I am stepping down from my position at CAO and will no longer be involved with the company effective immediately. The reasons that lead me to this most difficult decision, however, may not be as transparent.
The reality of the matter is that due to the recent merger between Scandinavian Tobacco Group (ST) and Swedish Match, a decision was made to fold CAO into General Cigar Co. (GCC), resulting in a physical relocation of CAO headquarters to Richmond, VA, from its current location of Nashville, TN. After conferring with my family, my decision was made to remain in Nashville.
Furthermore, while I have stepped down from my role as CAO President, it is a misnomer to say that I have completely abandoned the premium Cigar industry. While I am leaving the manufacturer side of this great business, I will continue my efforts on the political and social fronts in aiding to lobby against egregious anti-smoking legislation and taxation wherever and whenever I am able, as I have done during the past several years. In addition, I will continue to serve on the board of several trade organizations.
In closing, my wish is that the CAO brand will continue to prosper and grow under the watch of General Cigar Co., and that CAO loyalists will continue to enjoy their brand of choice for years to come. As I stand upon the closing page of this chapter, however, I do so with a desire in my heart to make certain that the epilogue is written with accuracy and goodwill.
Sincerely yours,
Tim Ozgener
So it does appear that the relocation from Nashville to Richmond impacted Ozgener's decision to leave. It also appears that Ozgener will have his foot in the cigar business at least for now (although he won't be making sticks). This is some good news for Cigar Enthusiasts, but our industry truly benefits from Ozgener's forward thinking.