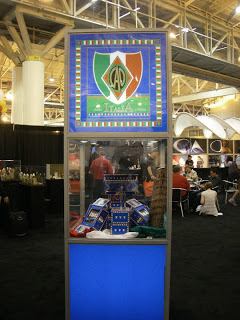 No Doubt a product of Ozgener's marketing
For the second time in two weeks, the Cigar World has been rocked with the departure of another Cigar-ebrity. Tim Ozgener of CAO Cigars is leaving the company, and it looks like leaving the industry.
The official reason by General Cigars is that Ozgener is leaving to pursue other personal business interests. While there wasn't much more published than that, many would speculate with the acquisition of CAO into the General Cigar family that this would have a lot to do with it. This announcement follows the blockbuster announcement last week that Sam Leccia is leaving Oliva Cigars.
Tim Ozgener was a true innovator in the Cigar business. From his unique blends to the branding of his products. Many probably aren't surprised that Tim is choosing to go in another direction following the acquisition of CAO into the General Cigars family. I had just heard Tim on with Rocky Patel on Cigar Dave's radio show this past weekend, so yes the timing truly caught me off guard.
It will be very interesting to see what the road holds for CAO Cigars over the next couple of years. I've liked what I have seen with General in terms of what they have done with La Gloria Cubana Cigars after that acquisition, so hopefully they are in good hands.
People talk about change in the Banking and Airline industries. It happens in the Cigar Business as well. The events of the last two weeks are a prime example of this.
Click here to read more details on this huge announcement.