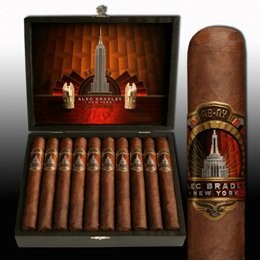 Barry over at ACigarSmoker.com has posted a review of the Alec Bradley New York.
This is a Cigar I discussed a couple of weeks ago. It is one of two cigars being targeted exclusively for the New York market (the other being the La Aurora Broadway). Since I do feel this is a noteworthy stick that is coming, I think its important to have some initial feedback on this one. I have yet to sample this stick.
Barry's one of the best reviewers in the business out there, so I encourage everyone to check out this review as well as many of his other reviews.
Click here for the review from ACigarSmoker.com.