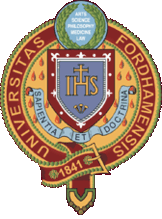 In a month where the Pleasure Police have been attacking from all angles, there is some good news.
Fordham University, located in the Bronx, NY has decided not to pursue an outdoor smoking ban at this time. The article below details this. This is very good news for tobacco enthusiasts. The Universities around the country have been the target of many of these actions by the Pleasure Police – and they have been winning battles. It is good to see Fordham University go on the offensive – instead of having to go on the defensive to protect the rights of students.
To quote a group of students arguing against the fact if a potential ban would take place: ""If Fordham completely bans smoking on all parts of the campus, we have no place to go," one student from a group of student smokers said. "Student smokers should have nothing to worry about, because it would be an unjust act for taking away our right to smoke." I could not have said this better myself.
Still there are a lot of people using second-hand smoke as basis for outdoor smoking bans. Again, I refer everyone to this report that distorts the truth on second-hand smoke.
Click here to read more about this good news from Fordham.