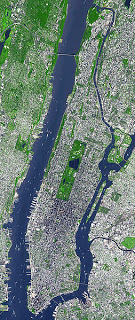 On May 23 2011, the Outdoor Smoking Ban takes affect in New York City. This ban was a huge defeat for cigar enthusiasts all over the world. With that dark day upon us, there were two informal events that have popped up this past week that will revolve around this event. This will be a great way to show your support against the evils of the Pleasure Police.
Event 1: "The Last Cigar in Central Park"
Date: May 21, 2011 (Rain Date May 22nd)
Time: 1pm to Dusk
Where: Central Park
This event has some sponsorship with Alec Bradley, Atladis, General Cigars, Graycliff Cigars, Miami Cigars, and Plasencia. It looks like some complimentary cigars will be provided. Special guests will include tv broadcaster Bill McCuddy and Smoke Magazine's Aaron Sigmond.
I haven't seen specifics on where in Central Park this is, but I would encourage folks to enjoy this. I personally will not be there, but will have to take on an act of civil disobedience once the ban goes into affect.
Event 2: Celebrate Liberty by Smoking a Cigar at Samuel Paley Park
Date: May 23, 2011
Time: 5pm to 7:30pm
Where: Samuel Paley Park (3 East 53rd St between 5th and Madison)
As we posted on this web-site last month, Samuel Paley Park will remain one of the few parks in New York City that will continue to allow smoking at the park. An event is being held to commemorate the anniversary of the park and commemorate that this is a park where cigar liberties will continue to be allowed. As you can see, it's bring your own cigar and you do need to purchase from a NYC Tobacconist over the the previous weekend. Special guest include Cigar Rights of America Executive Director Glynn Loope, and La Palina Cigars Proprietor Bill Paley.