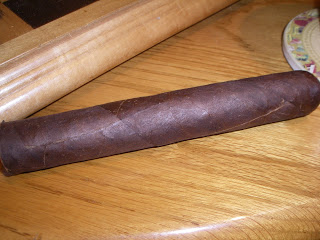 Joya de Nicaragua My Uzi Weighs a Ton
On June 10th, Jonathan Drew was at a Drew Estate event at Cordova Cigars in Pensacola, Florida. Along the way, he brought along some pre-release "My Uzi Weighs a Ton" cigars from Joya de Nicaragua.
This cigar represents a joint-collaboration by Drew Estate with Joya de Nicaragua. Drew Estate and Joya de Nicaragua already have an established partnership. In 2008, Joya de Nicaragua CEO Dr. Alejandro Martinez Cuenca decided to end the distribution relationship he had with Quesada's company and entered into a distribution agreement with Drew Estates. The Uzi represents the first joint blending collaboration with Jonathan Drew himself and the folks at Joya de Nicaragua.
Tobaccos for this blend come from both the Drew Estate side and the Joya de Nicaragua side. Jonathan Drew himself blended this cigar and it was rolled at the Joya de Nicaragua factories. This 6 x 60 cigar will be released in the Joya de Nicaragua family.
Drew had a lot of enthusiasm for the release. At the event, he described it as medium to full with some sweetness to it. I will be smoking my sample soon and providing feedback.
Plans are for limited release beginning in late June with a nationwide release planned in the fall.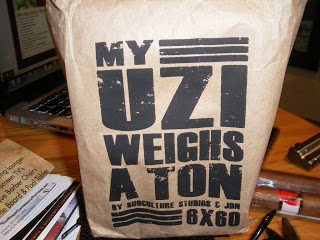 The Sampler Bag
As you can see….Pensacola was pumped for Drew's arrival and his latest creation!!!!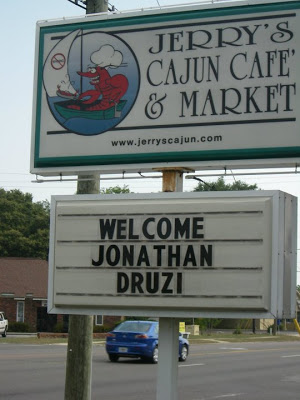 Pensacola, Florida ready for the Uzi!
Update: Pre-Review posted here.