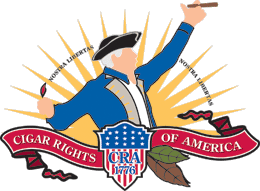 The Cigar Rights of America is reporting that SB 575 has been defeated. It did not make it out of the committee of Governmental Organization.
The SB 575 bill was one of the most restrictive bills on smoking every proposed. The bill had prohibition-like measures as it calls for a tobacco ban on: all retail tobacco businesses, private clubs, hotel lobbies, bars, taverns, banquet rooms, warehouse facilities, and employee break rooms.
Last month, the bill was amended to exempt tobacco shops and private clubs, however it passed in the California Senate by a 25-14 vote. Despite the amendment, the bill was still one of the most restrictive in the country. With over 33,000 signatures, the CRA worked with the IPCPR, CAA, state tobacconists, and consumers. Once it went to the California State Assembly, it did not make it out of committee. No doubt voices were heard and teamwork was executed!
The good news is that making your voice heard can make a difference. This gives hope to other states and local municipalities fighting similar legislation. We all must keep our eye on the ball – especially in California. There is no resting on our laurels. The Pleasure Police surely will not rest and nobody will be surprised when they surface with some other bill.
Click here to read the official CRA statement on this.