FOR IMMEDIATE RELEASE
Date: October 12, 2011
Contact: Brian Berman
Phone: (800) 460-0729
Email: info@cigarrights.org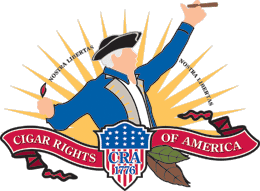 CRA Grows Staff to Defend the Interests of America's Cigar Community
– Mike Copperman of Maryland Joins CRA
Fairfax, VA This week, Cigar Rights of America announced the expansion of its professional staff, to help meet the needs of the growing list of legislative issues confronting cigar enthusiasts throughout the nation.
Today, Mike Copperman of Silver Springs, Maryland was named Legislative Director for Cigar Rights of America. Copperman will initially be concentrating on the CRA federal effort to advance legislation that will exempt premium cigars from regulation by the U.S. Food & Drug Administration.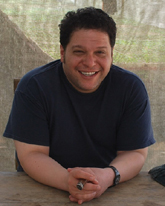 In making the announcement, CRA Executive Director, J. Glynn Loope, stated, Congress is a large institution, and even with well over 150 briefings to date, we still have many offices and members to approach. Mike's presence will help insure continuity as we bring in manufacturers, retail tobacconists and consumers to advocate this crucial piece of legislation. In addition, within 90 days over half of the state legislatures in the nation will be in session, and we can't be everywhere. Mike and I will be working together to advance the cigar political agenda in Washington, and throughout the nation.
Mike Copperman has over 17 years experience as a professional tobacconist and cigar enthusiast, but is also a noted authority on the health care debate surrounding tobacco, and cigars specifically. He was the owner of Bethesda Tobacco for a decade, while also immersing himself in the political issues confronting the cigar industry. Copperman stated, As a professional tobacconist, it was and is important to respond to the erroneous health claims put forth by those in the field of Tobacco Control, and to do so with sound science, and the use of epidemiological evidence to support our arguments. That effort will be critical to the effort to pass H.R. 1639 and S. 1461.
Copperman is a former member of the Board of Directors for the International Premium Cigar & Pipe Retailers Association (IPCPR), an active member of the IPCPR Legislative Committee, and former chairman of the Maryland Premium Cigar Retailers Political Action Committee.
CRA Board Chairman, Jeff Borysiewicz, added, With Mike's experience as a tobacconist, as well as student of the health care debates surrounding tobacco, we have a well rounded team with Glynn and Mike, coupled with the technological expertise of Brian Berman in the membership and communications office. CRA is certainly moving forward, at a time that every cigar manufacturer, retail tobacconist and consumer depends upon it.
About Cigar Rights of America
Cigar Rights of America (CRA) was founded on the principle of fighting for the freedom to enjoy premium cigars. A consumer-based, non-profit public advocacy organization that works with local, state and federal governments to protect the freedoms of cigar enthusiasts, CRA works with its constituency of members including manufacturers, retailers and cigar enthusiasts to focus on opposing restrictive smoking bans and increased taxation of cigars.
Source: This press release was sent to Cigar Coop via email.