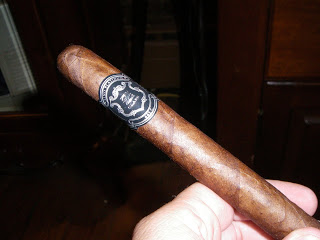 #22: Zino Platinum Z-Class by Davidoff
This epic encounter takes us to a cigar line that is named after the first name of one of the legendary cigar-makers in the history of the cigar industry. That cigar-maker is none other than Zino Davidoff and the line is called Zino – a part of the Davidoff family of cigars.
Coming in at #22 is the Zino Platinum Z-Class Series. The Platinum Series in the Zino line was created in an attempt for Davidoff to attract younger cigar enthusiasts. While the Platinum Series has been around, there hasn't been much activity in its core line since its launch in 2003. The Z-Class represents the first new addition to the Zino Platinum Series in some time. When I first smoked some of these, I had this cigar under consideration for 2011 Cigar of the Year. The Z-Class has remained consistent and hasn't lost any of its luster. A #22 ranking is no knock – it shows how competitive 2011 has been for cigars.
The Zino Platinum Z-Class shines in the complexity it brings to its flavor profile. There are a wide variety of flavor notes that I picked up from this cigar: pepper spice, cedar spice, earth, grass, honey, nut, and caramel. The Z-Class featured many flavor transitions during the smoke. The cigar is medium to full in terms of strength – balanced nicely against the full-bodied flavors. The burn and draw were excellent.
Click here for the full assessment done on this cigar.
Blend Profile
Wrapper: Dominican
Binder: Peruvian: Pelo de Oro Visus
Filler: Nicaraguan/Honduran: Jalapa Especial Ligero, Esteli Ligero, Cuban Seed Ligero, San Vicente Ligero
Vitolas Available
The Zino Platinum Z-Class currently is available in four vitolas. The numbers come from the dimensions of the cigar and the letter from the shape of the vitola.
654 T (Toro): 5 7/8″ x 54
550 R (Robusto): 4 7/8″ x 50
546 P (Piramide): 5 1/4 x 46
643 C (Corona): 5 5/8″ x 43
Recommended Vitola: 643C (Corona)