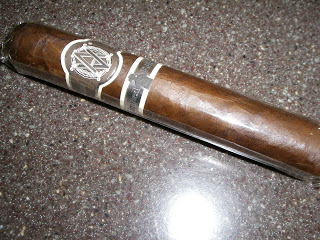 Avo LE10 – 2010 Cigar of the Year
It's that time of the year. Time to countdown the Top 30 cigars for 2011. It seems like every year I say "this is the best year for cigars ever". However, in each case it has been true – and 2011 truly takes the cake in my book. Selecting a #1 cigar was hard, but it was even harder selecting 30 cigars to make the cut. The smokes were so good – they were truly "Epic Encounters". I hope you will enjoy this original concept in sharing my top cigars of the year. Here is some information on how Epic Encounters will work and what perspectives and criteria were for making the selections.
Almost-Daily Countdown during December
The cigar countdown begins on Thursday December 1st with cigar #30. Cigar #29 will be on December 2nd, Cigar #28 will be December 3rd, etc. Almost daily, I will post the cigar that was selected. When we get to #1 and #2, I will hold a little suspense and announce those cigars on New Years' Eve.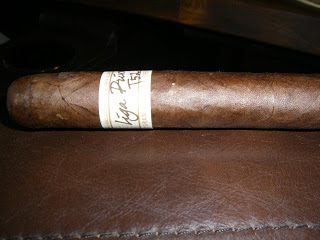 Liga Privada T52 – 2009 Cigar of the Year
The Calendar Year
Cigars selected will be new cigar blends that were released in 2011. A common question may be – the year 2011 is not over. For the purposes of the Cigar Coop project, it is. I am setting Thanksgiving 2011 as the close of the cigar year. At the same time, I set Black Friday, 2010 as the start of the 2011 cigar year. I felt the countdown had some meaning by making the selection on New Year's Eve as opposed to January 31st, thus I have modified the cigar year slightly. In past year's I've been a little loose on when the cigar has been released. This year, I've tightened it up somewhat – although some releases are "soft releases", so it is difficult.
Ranking the Blend as a Whole
One different factor that the countdown will implement is Cigar Coop ranks based on the blend as a whole, and not by individual vitolas. For example, when Cigar Coop selected the Viaje Satori as the #3 cigar of 2010, we are talking about the blend for the Satori and taking a composite across the different vitolas. Cigar Coop will select a "recommended vitola" for the blend in each selection where there is more than one vitola.
Quantitative Ranking
In past years I would select 30 finalists and then each day, select one cigar that I would be willing to part with. That first cigar I would part with would be #30, the next one #29, etc. This year, I have applied a more quantitative process. I felt the old system put more emphasis on cigars later in the year. This quantitative process is meant to factor in how I assessed the cigar, but adds another dimension – consistency. In reality, all of the selections should be "Memorable" assessments, but it is possible for some "Nice to Haves" to come into play.
Historic Designation for #1
The cigar selected #1 will be re-assessed as "Historic/Hall of Fame" and will be inducted into the Cigar Coop Hall of Fame in October, 2012.
Other Web-Site Cigar of the Year Lists
Last year, Cigar Coop took a look around at the other Cigar/Cigar Review web-sites for their Top Cigars of the Year. This year, I've opted not to do this. I want to focus more on the activities Cigar-Coop.com will be handling. I still encourage readers to look at these other lists.
Cigar Coop will also not discuss the Cigar Aficionado Top 25 list this year. I feel it would violate a lot of the spirit that has been set with the Cigar Coop Code of Ethics, therefore this segment has been eliminated.
Other Activities
On January 1st 2012 , I will reveal the 10 honorable mention cigars that did not make the Top 30.
On January 2nd 2012 , I will reveal the rankings for the top new vitolas to existing blends.
On January 3rd 2012, a new segment will be called "Most Improved Cigar". This will involve a previously released cigar that over time/age, really has developed into something special.
Finally, thank you for your support during 2011. This project has been very exciting and there will be a lot of new features implemented on the site in 2012 that I will be sharing very shortly. It is this support that makes sharing these "Epic Encounters" more exciting than ever before.