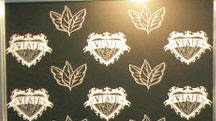 Viaje has announced a new limited edition release called the Viaje Super Shot. Some initial details of the release were reported on a January 13, 2012 post by Cigar Aficionado.
According to the article, the impetus behind the Viaje Super Shot (which has also been referred to as Viaje Shotgun Shells) goes back to Viaje founder Andre Farkas. Farkas recently developed an interest in clay shooting and was looking to enjoy a short smoke while taking breaks.
There are no official details of a release date as of yet. The plan, consistent with the Viaje brand strategy is for the Super Shot to be a limited release run. Most likely this will translate for 1 to 2 boxes for most Viaje authorized retailers.
Blend Profile
While nothing was officially released in article above, the packaging indicates this is 100% Nicaraguan – which is also consistent with Viaje cigars. No specifics on the tobacco leaves are known at this time.
Wrapper: Nicaraguan
Binder: Nicaraguan
Filler: Nicaraguan
Vitolas Available
As indicated from the name and background of the cigar, these are going to be short smokes. This is also consistent with a lot of what Viaje is doing as the Skull and Bones series focused quite a bit on short smokes. The Super Shot definitely ranks among the shortest of all Viaje releases. The names and sizes of the vitolas are similar to what actual shotgun shells are.
12 Gauge: 3 1/4 x 52
10 Gauge: 3 1/2 x 54
Update 3/1/11: Our review of the Super Shot 12 Gauge has been posted.