Assessment Updates will be posted on this web-site to: 1) Assess
"pre-review" cigars that were not given a rating or score (typically
pre-release cigars); 2) Provide numeric ratings to cigars previously
assessed prior to the implementation of the numeric scoring system.
Today, we assign numeric ratings to two previously assessed cigars- Ashton's San Cristobal Elegancia and the Tortuga 215 Edicion Limitada 2011.
San Cristobal Elegancia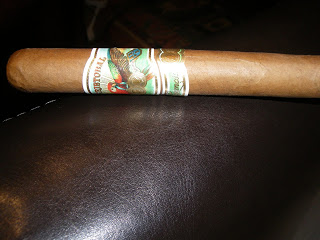 San Cristobal Elegancia by Ashton
One of the big stories of 2011 was the influx of new cigars featuring Ecuadorian Connecticut Shade wrappers. The San Cristobal Elegancia marked Ashton's entry into the San Cristobal line with such a wrapper.
The San Cristobal line is a collaboration between Don Pepin Garcia and Ashton cigars. The Elegancia was one of two Ecuadorian Connecticut cigars that Garcia had his footprint on for other companies – the other being EO
Brands' 601 White earlier this year.
It is hard to match the original San Cristobal blend as this is one of the great Pepin cigars. The Elegancia features Nicaraguan binder and filler wrapped by a silky Connecticut seed Ecuadorian wrapper. For the most part the cigar is both mild to medium in terms of strength and body. The flavor profile consists of butter, lemon citrus, cedar and pepper spice. The burn and draw are excellent.
Here is the original assessment of the San Cristobal Elegancia. This assessment is for the 6 x 52 "Imperial" (toro) vitola. Our score was done on the 5 x 50 Robusto which provided a very similar experience to what we assessed on the toro.
Assessment: Nice to Have
Score: 89
Tortuga 215 Edicion Limitada 2011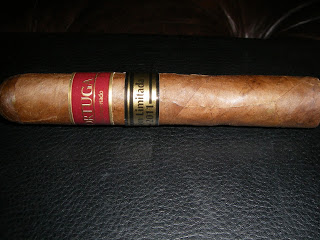 Tortuga 215 Edicion Limitada 2011
Tortuga Cigars is an indie cigar company owned by Victor Vitale. They produce two
core line cigars – the Tortuga 1948 Connecticut Shade Smooth and the
Tortuga 1950 Natural Aged Maduro. The Tortuga 215 Edicion Limitada was a limited release cigar that came out late in 2011 and proved to be a revelation.
I've had an opportunity to smoke several of these of the past couple of months, and with age this cigar seems to be getting better and better. The highlight of this cigar is its blackberry-like flavor. It also delivers notes of caramel, pepper, oak, and floral flavors.
The cigar itself starts out medium in both strength and body, but as the smoking experience progresses it gradually moves into the full category for both of these attributes. While I still have yet to get what I would assess as an "excellent" burn, the draw has significantly improved with these smokes.
Here is the original asssessment of the Tortuga 215 Edicion Limitada. This was done on the 5 x 52 Robusto – and this is what was scored here.
Assessment: Nice to Have
Score: 90