Assessment Updates will be posted on this web-site to:  1) Assess "pre-review" cigars that were not given a rating or score (typically pre-release cigars); 2) Provide numeric ratings to cigars previously assessed prior to the implementation of the numeric scoring system.   Today, we assign a numeric score and assessment rating to the Nat Sherman Timeless – a cigar that we did a "pre-review" back in December.  We also assign a numeric score to the previously assessed Viaje C-4.


Nat Sherman Timeless Collection (Hermoso)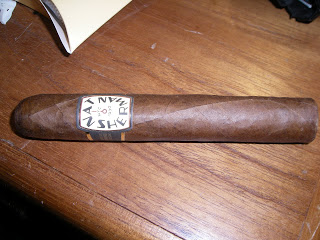 Back in December, we assessed a pre-release of the Nat Sherman Timeless Collection.  The Timeless Collection  was one of the first projects done by Nat Sherman's new executive director of retail and brand development, Michael Herklots. For the Timeless Collection,  Nat Sherman has teamed up with the Quesada family of MATASA (Manufactura de Tabacos S.A) to make the cigar.  We were very high on the Churchill we smoked back then.  Since then, I've had an opportunity to smoke a few more and it is the 5 1/4 x 54 Hermoso vitola that really knocked it out of the park for me.
The Timeless Collection features a Honduran wrapper, Dominican binder, and fillers of Dominican and Nicaraguan tobacco.  The flavor profile is outstanding – providing notes of coffee, cocoa, lemon citrus, pepper, nut, and oak.  In particular, while the flavor notes were medium-bodied on the pre-release Churchill sample, the Hermoso delivered flavors closer to full-bodied.  The Hermoso also introduced the lemon citrus notes earlier in the smoke than on the Churchill.  The flavors are complemented by a perfect amount of medium strength – creating a well-balanced cigar.
The Timeless Collection Hermoso also continued to demonstrate the outstanding construction that was on the pre-release Churchill.  It scores high marks for both burn and draw.   This cigar should be a factor in our 2012 Cigar of the Year countdown.
Here is the original pre-review of the Nat Sherman Timeless Collection Churchill.
Assessment: Memorable
Score: 93
Viaje C-4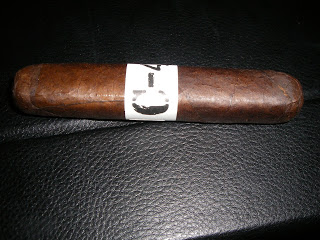 The Viaje C-4 was introduced in the Summer of 2011.  It was released in parallel with the Viaje TNT 2011. Both of these cigars had a theme of "explosives" to coincide with the Independence Day holiday.  It was released as a double-capped 5 x 56 Robusto.
Like many Viaje releases, the C-4 is an all Nicaraguan puro featuring a Nicaraguan Corojo 99 wrapper.   The flavor profile of the C-4 is leather, cocoa, red pepper, and even some floral notes.
This cigar is a full strength cigar and the nicotine is going to have the edge earlier in the smoke (fitting in with the theme of "explosives" with this cigar).   The flavors start out as medium bodied and slowly progress to full-bodied by the end of the smoke.  The burn and draw have been a little inconsistent from time to time.
Here is the original assessment of the Viaje C-4
Assessment: Nice to Have
Score: 91