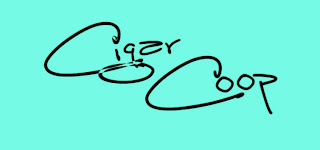 While we have not hit the first day of spring yet, the Spring 2012 release cycle in the cigar industry kicked off very strong. It's going to be hard to top 2011 and time will tell if 2012 will be a repeat or not.
February saw highly touted releases of Room 101's LTD OSOK, La Flor Dominicana's Double Claro, Quesada Q D'etat Molotov, Ortega Cigars' Serie D, and three limited releases from Viaje (which are being reviewed in March). However, in this editor's mind, there was one cigar from an unlikely player that came out of left field to steal the spotlight – and that was Altadis' VegaFina Sumum Edicion Especial 2010. This is a cigar that myself and many others who follow this industry were really blown away from.
There was another cigar that was impressive and didn't get as much attention. This was because it was a retail exclusive release to W. Curtis Draper from Tatuaje – the Cabaiguan WCD 120 Redux.
Finally Clint Aaron of 262 Cigars has launched his first limited release cigar – the Manifesto. This cigar 's release coincided with a very important historical event to cigar enthusiasts in the United States – the 50th Anniversary (February 7, 1962) of President Kennedy's proclamation of an embargo on Cuba. The 262 Manifesto calls attention to fighting back against the over-regulation, over-taxation, and draconian rules of our federal government against the premium cigar industry and beyond.
Meanwhile most of the cigar industry descended upon the Dominican Republic for the annual ProCigar festival. This will probably generate a lot of new news in the upcoming weeks from an industry perspective – tying in with the remainder of the cigar year.
On the Cigar Coop front, we have implemented another change as a response to feedback – color scheme changes. We've opted again for simplicity in the hopes of making the reader experience better for everyone. We hope this change is for the better. Our goal is to continue to grow this site with detailed and timely content. Look for more changes as the first half of the year progresses.
I will continue the FAQs this month. This month there were only three. I encourage you to continue to email me these questions.
Yours in Smoke,
Will
1.Do you have any plans to review Cuban Cigars?
This is something I've thought of for some time, but recently have decided to keep the focus of Cigar Coop to NC (Non-Cuban) Cigars. There are other reviewers who are much more knowledgeable in this area. I'm pleased to announce that Cigar Coop is officially endorsing one of our trusted web-sites, Seth's Humidor to be the recommended place for Cuban cigar reviews. Seth's Humidor is run by Seth Geise and he's one of the best reviewers in our industry. Please check out his web-site as not only does he offer Cuban reviews, but does a great job on all of his content.
2.What about Pipe Coverage?
The answer is no. Pipes are outside the scope of this web-site as it focuses on premium hand-rolled cigars.
3.What was your Worst Cigar for 2011?
From time to time, Cigar Coop does publish assessments of cigars that have been less than a positive experience. These are meant to give honest feedback. By announcing a worst cigar, it is not doing a service to the industry – namely dwelling on the negative. There is a lot of hard work that goes into every hand-made premium cigar. Sometimes a blend just doesn't gel for whatever reason. The end of the year reflections are meant to focus on the positive aspects of the cigars for 2011.