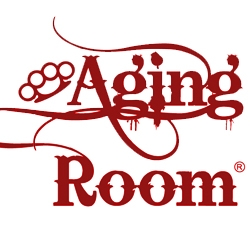 Rafael Nodal, owner of Aging Room Cigars' brand of Boutique Blends (Oliveros) has revealed two new additions to the line as reported in the May 1st Cigar Insider.
The Aging Room Quattro will be a box-press cigar featuring a nine year old Indonesian wrapper from 2003. While there were no specifics mentioned on the binder and filler, the cigar will be available in five vitolas. The story behind the Indonesian wrapper is that Nodal was able to acquire it from a machine-made cigar factory going out of business in Europe. The timetable for the release of the Quattro is for the 2012 IPCPR trade show. The article says there s a possibility Boutique Blends will call this cigar the Aging Room Sumatra Quattro (Sumatra after Indonesia)
The second cigar is the long awaited Aging Room Havao. Here are some of the specifics on this blend and vitolas:
Blend Profile (Aging Room Havao)
Wrapper: Ecuadorian Grown Connecticut Seed
Binder: Dominican
Filler: Dominican
Vitolas Available (Aging Room Havao)
Impromptu: 5 x 48
Brio 5 1/4 x 42
Canon: 6 x 46
Treble: 6 x 50
Sharp: 6 1/4 x 52
Largo: 7 x 50
Aging Room Cigars was formed in 2011 as a line from Oliveros Cigars. The line is based on a concept where often there are
some very good and rare tobaccos that are made available, but there are not enough
to make a cigar to satisfy production level targets. Aging Room Cigars
seeks to do limited short batch releases of cigars with these tobaccos. Last year the Aging Room M356 was the first release under this new line. The Quattro and Havao lines are expected to continue with the limited tobacco model.
Earlier this year, Oliveros Cigars formed Boutique Blends Cigars. The new company will focus
exclusively on the production and distribution of boutique brand cigars. The Swag and Aging Room lines from Oliveros were moved into the Boutique Blends Cigar arm.
Updated: 5/8/12: Included vitola information for the Aging Room Havao.