2012 Summer Releases for Primer Mundo Cigar Company
Atlanta, GA — June 6, 2012
Primer
Mundo Cigar Company is excited to announce the release of two new cigar
lines coming this summer to add to the existing family of El Primer
Mundo Cigars. The first of which is the Clase Reserva, which is the
third cigar that EPM is making at El Titan de Bronze on Calle Ocho in
Miami. The Clase Reserva will be banded with the classic globe and
medallions as the Liga Miami, Epifania and the three core lines made in
Nicaragua with Plasencia Cigars. The line will be a limited run of 1200
boxes with 12 cigars per box. Clase Reserva will only be available in a
6×52 toro size with a San Andres wrapper and Nicaraguan binder &
filler and is a rich full-body smoke.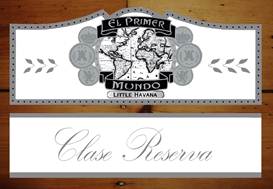 The
second release this summer will be La Hermandad, which represents a
real departure from what has been the classic line-up from EPM over the
last 5 years. The cigar is being made in the Dominican Republic and has
a Brazilian Arapiraca wrapper with Nicaraguan binder and filler. La
Hermandad is the fullest cigar done by EPM to date and will have a
distinctly different theme in logo and branding. Both cigars will be
available for the IPCPR convention in August. With the Clase Reserva
and La Hermandad EPM is bringing out two maduro cigars in the same
season. The only maduro ever made by EPM prior to this was the Red
Label which was the very first cigar ever put out by Sean Williams and
EPM back in 2006. The company is excited to add these offerings to the
mix providing even more full body options for their retailers and
consumers who have shown great support for the brand over the last 5
years.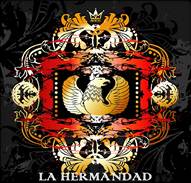 Source: This press release was provided by El Primer Mundo Cigars. Cigar Coop will post press releases as a service to all
cigar companies that choose to send Cigar Coop press releases.