FOR IMMEDIATE RELEASE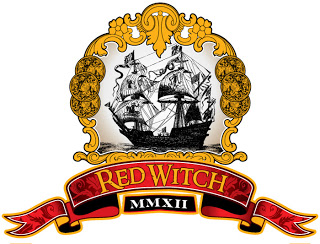 EAST INDIA TRADING COMPANY TO RELEASE THE 'RED WITCH'
(Miami, FL) – July 3rd, 2012: The East India Trading Company, a subsidiary of the Gurkha Cigar Group, Inc are proud to announce the upcoming launch of the 'Red Witch', which will 'set sail' at this year's IPCPR trade show at the Orange County Convention Center in Orlando, FL on August 2-6th.
Red Witch is the second cigar release under the East India Trading Company, with the first being the enormously successful 'Wicked Indie' last fall. Named after a trading ship from the British rule during the 1800's, Red Witch is a medium to full bodied cigar featuring a silky Ecuadorian, Rosado wrapper, paired with a carefully selected Dominican binder and 3–year aged filler from the mountainous region of Jalapa, Nicaragua.
The Red Witch is an attractive, box-pressed cigar offering tasting notes of spice, earth and sweet delicate undertones with a long and smooth finish. Housed in rustic 50-count boxes, Red Witch will be available in three vitola's: 5 x 52 robusto, 6 x 54 rothchild, and a 6 x 60 XO with an MSRP: $4.99-$6.39. These cigars will be on display at the 2012 International Premium Cigar and Pipe Retailers convention, booth numbers: #1067-1374.
"We are very excited about the launch of Red Witch, which fits in well with the overall theme and heritage of the East India Trading Company," said Kaizad Hansotia, Chairman of Gurkha Cigar Group. "Trading ships were a vital part to the importing and exporting of goods during this era, where tobacco was one of the earliest traded goods."
East India Trading Company was originally founded in the early 1600's, making it one of the oldest formed trading companies in the world. The Gurkha Cigar Group has owned the trademark for seven year's and plans to continue it's rich tradition and legacy by releasing creative and exciting cigar concepts. "A strong goal with East India is to release distinctive, unique blends and flavor profiles that are very affordable to all consumers," said Gary Hyams, President of Gurkha Cigar Group. "This arm of our company allows us to execute different marketing strategies that do not necessarily fall under the Gurkha image and branding."
Gurkha is one of the most famous brands of luxury hand-made cigars. Having extraordinary quality and premium blends of tobacco, Gurkha is known for limited release and rare tobacco products with outstanding and artistically oriented packaging. Considered the 'Rolls Royce' of cigars, this super premium brand is enjoyed by many of the world's elite including members of royalty, military, leading government officials and celebrities. More information on Gurkha Cigars can be found on the company's website: http://www.gurkhacigars.com/ or on Facebook: Gurkhacigars Twitter: @Gurkhacigars.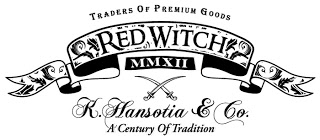 Source: This press release was sent from Oliver Hyams of Gurkha Cigars. Cigar Coop will print press releases as a free service to all cigar companies that choose to send Cigar Coop press releases