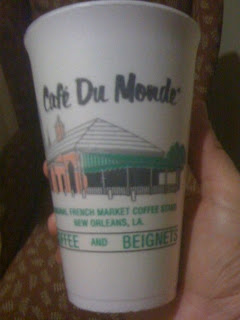 Picture from Stace Berkland
August was a month of milestones for Cigar Coop for a few of reasons.  First, we published our 1000th article, and second we hit our two year anniversary in existence on August 15th.  However, the biggest milestone was the IPCPR Coverage we delivered as the trade show kicked off at the start of the month.  I was personally very thankful for the opportunity to bring you some of the most comprehensive IPCPR coverage ever seen.   Cigar Coop IPCPR coverage really spanned a little over 2 months as there was a lot of material leading up to the show.  Aggregating the numbers, here is what we covered thus far:
135 published articles relating to IPCPR previews, press releases, pre-reviews, assessments, conversations, and feature stories.
18 Cigar Conversations (plus one pre IPCPR conversation) totaling over 2 hours and 18 minutes
First reports on many of the new cigars as soon as the show opened
A five week series previewing the trade show from a strategic and tactical perspective.
I am very grateful to the readers for taking the time to follow this coverage and everything else done at Cigar Coop.  Two years ago, I decided to start a traditional Cigar blog.   Back in 2010, I was working for a retailer and had the opportunity to go to the trade show as a buyer.  Before the actual trade show started, I walked with a group of guys up Decatur Street in New Orleans (where the trade show took place) to get an iced coffee at Cafe du Monde.  This was my first time in New Orleans..  The heat and humidity were so brutal that I remember the sweat on my forehead and the salt in my eyes.  After complaining and dragging my feet, I was treated to one awesome iced coffee,  After the show, the first official article (I put a couple of retroactive ones in) was about that experience called Worth it for an Iced Coffee? Cigar Coop, was born.
After some time, I didn't know what I wanted to do.  It was in April 2011, where I decided to change Cigar Coop to become more of a hardcore resource for cigar information – focusing on cigar reviews, cigar previews, and legislation.  The rest they say is history.  It was at this point "beyond the blog" was my vision for Cigar Coop.  As a part of this vision, I published a strict code of ethics to be an integral part of the operations of this website.
I've never liked the word "blog", but I do feel strongly that the name blog doesn't describe the vision of this web-site.  It really is one component of the mission of the Cigar Coop project.  There are those who feel passionate about the term blog, and that certainly is one's choice.  In the end, it's all a matter of personal choice and nobody is right or wrong.
Worth it for an Iced Coffee?   Blog or beyond the blog?  I'll let you the reader make the final call.