Assessment Updates will be posted on this web-site to: 1) Assess"pre-review" cigars that were not given a rating or score (typically pre-release cigars); 2) Provide numeric ratings to cigars previously assessed prior to the implementation of the numeric scoring system; 3) Provide a re- ssessment and re score of a previously assessed/score cigars.  Today, we provide an assessment rating and score to the E.P. Carrillo Inch Natural.  This was a cigar we were fortunate enough to smoke a pre-release sample of back in July, 2012.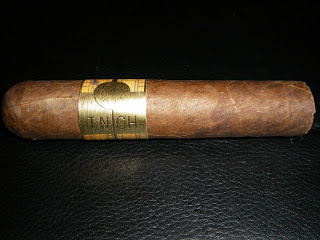 E.P. Carrillo Inch Natural No. 62
The E.P. Carrillo Inch Natural is one of two blends of E.P.Carrillo's Inch line.   This is a line of cigars that is being geared toward big ring gauge cigar enthusiasts.  Blender Ernesto Perez-Carrillo is considered a pioneer in this area as he brought big ring gauges into the limelight with the La Gloria Cubana Serie R lines. The
Inch Natural is available in three vitolas:  No. 60 (5 7/8 x 60),  No. 62 (5 x 62), and No. 64 (6 1/4 x 64).  For this assessment update, we will cover all three sizes of the Inch Natural.
The E.P. Carrillo Inch Natural is a multi-national blend – another area where Carrillo has been doing some masterful things.  It consists of Ecuadorian Sumatra wrapper over a Nicaraguan binder.  The fillers consist of Piloto Cubano, Corojo and Criollo '98 from the Dominican Republic.   The result is a flavor profile consisting of cedar, nut, red pepper, floral, and coffee.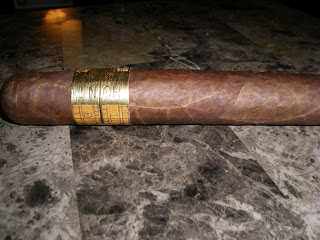 E.P. Carrillo Inch Natural No. 64
While all three sizes had a similar profile, I did notice some changes when it came to the strength and body of the cigar.   When I first assessed the No. 64 vitola, the cigar provided a medium strength and medium-bodied smoking experience.  With the No. 60 and No. 62 vitolas, I found these cigars to provide a medium to full strength, medium to full-bodied experience.  All three vitolas provided a great smoke, but my edge goes to the No. 62.
With the construction of the E.P. Carrillo Inch Natural, I found the construction to be excellent – and this was reflected with an outstanding burn and outstanding draw.
Click here to read our detailed pre-review of the original sample we smoked of the No. 64
The following rating and score applies to all three vitolas:
Assessment: Nice to Have
Score: 91