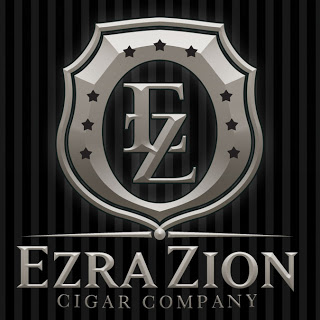 Kyle Hoover, Chris Kelly, & Alan Fonseca, the owners of Ezra Zion Cigar Company and CigarFederation.com, and Gary Griffith, owner of Emilio Cigars, announced today that they have entered into a nationwide distribution agreement. To satisfy the rapidly expanding demand for the super-boutique Ezra Zion product line the Emilio sales staff will service new and existing accounts.
"When we launched Ezra Zion Cigar Company at IPCPR in August, we were overwhelmed by the positive response and volume of orders." said Chris, "Keeping up with the demand for our cigars and delivering a supreme, quality smoking experience is paramount to our company.  Joining forces with Gary Griffith and the House of Emilio will allow us to do that even better!"
"We started Ezra Zion with the idea of making cigars that you and your buddies would make if you made a cigar.  To us, smoking is a celebration and an experience to be had, not just a hobby. Partnering with Gary and his staff will bring that celebration to a shop near you.
The Inception and the Reagan lines have arrived at the Emilio Cigars warehouse in Vineland, NJ and will begin shipping immediately.
"I am delighted to be able to help this outstanding boutique manufacturer benefit from our existing shipping and billing facilities, and even more happy that we were able to make this arrangement with such passionate new cigar makers" said Griffith.
"Through videos and social media, we want to continue to bring innovation and insight into our cigar journey. Whether we are at the Reagan Library in Simi Valley, Ca. for a Reagan/Two If By Tea cigar pairing…in Nicaragua creating new blends…or on our ranch in Texas shooting  an M-14 with a cigar burning, we want to bring cigar lovers everywhere into our world and take the journey with us." added Chris.
Keep up with the Ezra Zion Cigar Company on EzraZion.com. Follow on Twitter @EzraZionCigars
Source: This press release was provided by Emilio Cigars. Cigar Coop will post press releases as a free service to all cigar companies that choose to send Cigar Coop press releases.