Assessment Updates will be posted on this web-site to: 1) Assess "pre-review" cigars that were not given a rating or score (typically pre-release cigars); 2) Provide numeric ratings to cigars previously assessed prior to the implementation of the numeric scoring system; 3) Provide a re-assessment and re-score of a previously assessed/scored cigar. Today, we re-assess and provide a score to the La Musa Mousa. This is a cigar that has recently been rebranded. We assessed this cigar under its former name the Grimalkin back in May, 2011.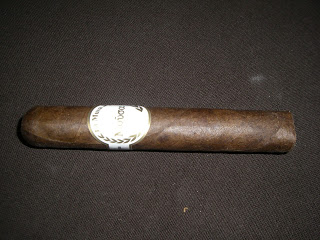 La Musa Mousa by Emilio Cigars
The La Musa Mousa is the first cigar under a new line of cigars from Emilio Cigars. Back in January, 2012, Emilio Cigars brand developer Gary Griffith made a decision to rename his popular Grimalkin cigar. In addition to the renaming of Grimalkin, several additional blends are being added into the line – including the upcoming La Musa Melete. The original Grimalkin was one of the standout releases for 2011 as it ranked as our #9 Cigar for 2011. In this assessment update, we revisit the blend under its new name – and take a look at a different vitola, the Robusto.
For those unfamiliar with Greek mythology, a muse is a goddesses inspired by literature, science and the arts. For the La Musa Mousa, Mousa refers to a type of goddess of poetry and art.
Since the launch of the initial Grimalkin, Griffith has kept the blend under a cloud of mystery. Recently on Griffith's blog, he publicly mentioned the wrapper as being a Habano Rosado. Not much is known about the remainder of the blend. The La Musa Mousa carries over the toro, robusto, and torpedo frontmarks. It is now adding a corona size to the line as well as a limited production lancero.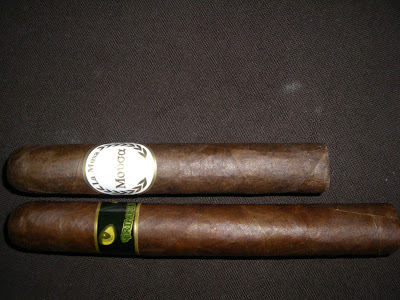 La Musa Mousa – Robusto (Top); Grimalkin Toro (Bottom)
The name might change, but the cigar experience of the La Musa Mousa remains the same. There was a slight variation in the color (which is typical from crop to crop), but the (oily) texture remained the same. Much of the experience of the robusto paralleled what we found when we smoked the toro. It featured that wonderful complex flavor profile of pepper, raisin, orange, honey, cinnamon, and cedar. The flavor notes are medium to full bodied countered by some medium level strength. The construction is excellent. Very worthy of a top ten smoke.
Click here to see our original assessment of the Emilio Grimalkin.
Assessment: Memorable
Score: 94
Source: Cigars for this assessment update were provided by Emilio Cigars. These samples were initiated by Emilio Cigars in order to provide feedback. Cigar Coop is appreciative for the sample, but in no way does this influence this review.