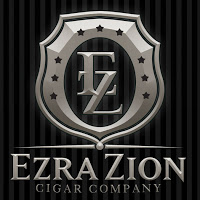 Chris, Kyle, and The Don, owners of Ezra Zion Cigars were guests on the 2/7/13 RobbyRasReviews Cigar Chat show and announced the second cigar in their "Honor Series" will be a tribute to the Rev Dr. Martin Luther King and will be dubbed the "Honor Series MLK".
No details are were announced as far as blend or frontmarks go. It was also mentioned in the segment that the MLK, along with two new blends are being targeted for release at the 2013 IPCPR Trade Show.
The first cigar of the Honor series was the Ezra Zion Honor Series Reagan. That cigar was named as a tribute to former President Ronald Reagan. The concept behind the Honor Series line is to pay tribute to a series a great people.
The full interview can be found here.