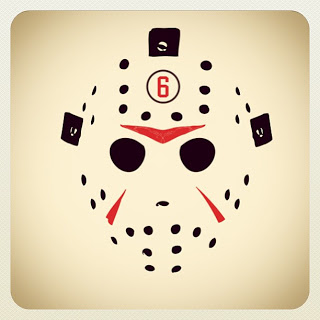 Tatuaje Cigars posted a picture and some comments on Facebook that indicated that the Tatuaje Monsters Series 2013 will be based on the character of Jason Voorhees from the Friday the 13th Series.
All that was posted was a hockey mask and there was no specific mention of the cigar name. The number "6" on the hockey mask infers that "Jason" will be the sixth installment of the Monsters Series. The follow-up comments by Tatuaje supported that this would be a Monster Series release.
There were no specifics posted in regarding anything to the blend, however there was a comment from Tatuaje Cigars that said "No machete. Just a big powerful double corona size. More to come later."
This character has come as a surprise to many Tatuaje enthusiasts as it had been rumored for several months that Chucky and Bride of Chucky would be the 2013 installment of the Tatuaje Monsters series. Tatuaje Cigars addressed this in the comments as well indicating "I'm saving chucky and the bride for Fat Little Monsters in 2014" – inferring that a new Little Monsters series would be returning next year.
The Tatuaje Monsters Series was launched in 2008. This series was created by Tatuaje founder Pete Johnson as a tribute to monster and horror movies. Each year a different blend in a different (single) size is made in a one time batch. In 2012, smaller vitolas of the Monster Series installements were released in a sampler box called Tatuaje Little Monsters.
The following have been the previous installments of the Tatuaje Monsters Series:
2008: Tatuaje Frank
2009: Tatuaje Drac
2010: Tatuaje "The Face"
2011: Tatuaje Wolfman
2012: Tatuaje Mummy