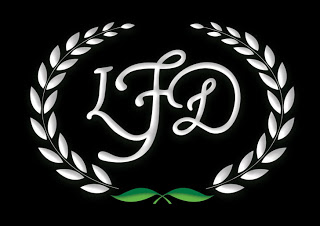 Coral Gables, FL, Feb 11th, 2013–
La Flor Dominicana is proud to unveil its new event program for 2013.
Known unofficially as the "Mystery Event," it centers on an unreleased
cigar called the "Mystery Cigar."
The Mystery Cigar is a
6 ½ x 44 (Lonsdale) Maduro. This cigar will only be seen at select La
Flor Dominicana Retailer Events throughout the country. The makeup of
the cigar will remain a secret, although you can be certain there is a
bit of Dominican Ligero from our farm in La Canela.
Consumers who come to
the event can get a 5-pack of the Mystery Cigars when they buy a box of
La Flor Dominicana cigars at the event. Retailers will also have a
limited quantity of Mystery Cigars on hand during the LFD Events for
purchase.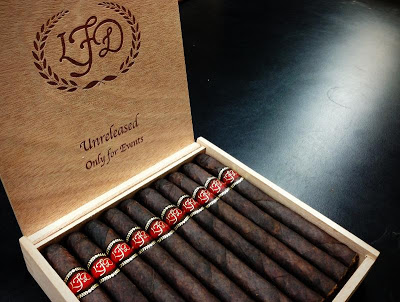 La Flor Dominicana Mystery Cigar
Another exciting part
of our new promotion allows LFD box buyers to have an opportunity to win
a trip to our LFD factory in Tamboril, Dominican Republic. Where they
get to go behind the scenes and see how cigars are made.
Depending on the
success of our new Mystery Cigar event it will also be coming again in
2014. Of course the natural question about this event is "will this
years Mystery cigar go into production?" And of course the answer is
"that depends on feedback from the smokers." We love the new cigar a
lot, but we would love to get consumer feedback as we test this new
blend across the nation.
**La Flor
Dominicana is a premium cigar manufacturer of the highest order. We take
care to produce only the finest hand-rolled, premium cigars and are
proud to use tobaccos from our own farms. We are very proud
of our vertical integration and are dedicated to providing the consumer
with only the finest premium products. To learn more about our company
and brand please check out our website at
www.laflordominicana.com
and follow us on twitter @LFDCigars to learn about all the latest happenings in our company.
Source: This press release was sent by La Flor Dominicana Cigars. Cigar Coop will print press releases as a free service to those cigar companies that choose to send Cigar Coop press releases.