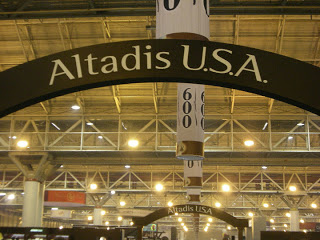 Altadis USA is launching their fourth regional blend as as part of their Montecristo line, the Montecristo Chicago Edition. Illinois retailer, Casa de Montecristo – located just outside of Chicago, Illinois has announced an April 11th launch party for the Montecristo Chicago Connoisseur Edition.
If this falls in line with the other three regional releases, it is expected that the Montecristo Chicago Connoisseur Edition will be a cigar sold exclusively in the State of Illinois.
In late 2011, the Montecristo Regional Series was launched with the Montecristo New York Connoisseur Edition. This was a 6 x 60 box-press. This was followed up a few months later by a second vitola in this series, the No. 2. Both vitolas were exclusive to New York State retailers only. Around the 2012 IPCPR Trade Show, Altadis announced a second regional release, the Montecristo Texas Titan Edition – which has also been released as a 6 x 60. This was an offering exclusive to State of Texas retailers. Late in 2012, Altadis then announced the Montecristo Las Vegas Connoisseur Edition, another 6 x 60 that was made available to State of Nevada retailers.
A picture of the cigar and packaging appeared on the Casa de Montecristo web-site. The cigar features three bands: 1) The standard brown and white Montecristo band, a secondary band saying "Chicago Edition" and a third large wrap band that covers about half of the cigar with a "Chicago-style" horn on it. The pictures provided infer that these will be packaged ten per box
Details of the blend and size of the Montecristo Chicago Edition have not yet been disclosed. The Montecristo New York, Texas, and Las Vegas editions each had a different blend. The Montecristo New York Connoisseur Edition was our #2 Cigar for 2012.
Update (4/9/13): Additional information on photo of cigar and packaging. Also confirmed name will be "Chicago Connoisseur" edition.