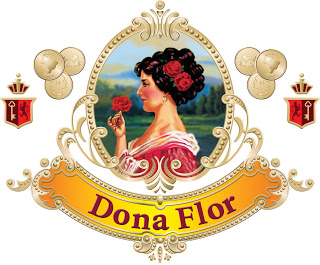 (Miami
Florida) March 14, 2013. 2013 is off to a bang for Dona
Flor USA and Double Edge Inc. Dona
Flor USA established a partnership with RK
Distributors dba Cigar Cartel
in Sun Valley, California to assist in distribution. The company also
hired a new sales representative to handle customer visits and
events. Officials say they are very excited and the company is
looking forward to getting the west coast solidified and up and
rolling.
Located
in Sun Valley California, RK/Cigar Cartel offers premium cigars as
well as a multitude of other tobacco products. The distribution
company has been servicing wholesalers and retailers in California
for over 25 years. With a satellite office located in La Verne,
California servicing customers in the Inland Empire, North Orange
County and eastern L.A. County regions, they are well positioned to
expand the Brazilian Puros in this sunny market.
Dona
Flor president Chris Edge took
an extended trip up and down the Southern California coast,
personally visiting cigar lounges and humidors beginning in January.
"I spent forty-five days, 6000 thousand miles, and hours in
California traffic sharing hundreds of samples with lots of new
friends," says Edge, "and there has been a tremendous response
from California lounges and their customers."
Company
officials also stated that "California consumers are huge soccer
fans, and when the 2014
FIFA World Cup begins
next year in Brazil, we expect our sales to skyrocket. Dona Flor is
the number one selling and official cigar of Brazil and it is
expected to capture the US Market with the same passion as that of
Brazil.
Dona
Flor cigars are 100% Brazilian puros, manufactured under age-old
Cuban traditions that were passed down from father to son. Alonso
Menendez,
creator of the Montecristo
and Montecruz
brands, taught sons Benji and Felix
Menendez
the family trade. Benji
Menendez would
later become VP of Sales at General Cigar, while son Felix settled
in the Bahia region of Brazil. Over the last thirty-five years, he
has perfected the Dona Flor and Alonso Menendez brands there with
life-long friend and master grower Arturo
Torano,
part of the world renowned Torano family.
Dona
Flor USA promotes the cigars as filling a niche in the boutique
arena. "Brazilian tobacco is entirely unique in comparison to other
regions. It is extremely full-flavored and yet still a very
smooth smoke, you just have to try one to understand," says Edge.
"Though a boutique cigar, our cigars are not new—their quality
is only new to the states. We have just received a 93
rating from Cigar Journal—as
well as consistent 92, 91 and 90 ratings throughout our line—along
with many other outstanding reviews. As awareness of the quality of
premium Brazilian tobaccos and of our cigars to continue to grow, we
will be at the forefront in supplying the increased demand."
Dona
Flor cigars are currently available in the US to premium cigar
retailers in over 18
states,
and distribution is expanding. For
more information on where to
Find
Your Dona Flor,
you may contact Dona Flor USA by phone or email: 877.321.5569|
sales@donaflorusa.com