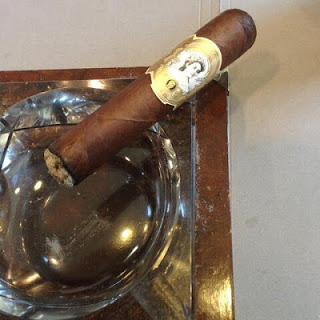 Photo Credit – La Palina Cigars Facebook Page
La Palina Cigars showed off a prototype of a new cigar called "Mr. Sam". The photo appeared on the company's Facebook page.
There were no details provided at this time, in terms of the blend, actual size, or release time-table. From the photograph, the photo appears to be a robusto/short robusto size.
Earlier this year, it was announced that La Palina would be releasing a second size of the La Palina Collection Goldie – the Goldie Laguito No. 5.
One can infer that the name Mr. Sam is a tribute to company President Bill Paley's grandfather Samuel Paley. Samuel Paley founded a company called Congress Cigar Company in 1896 and made the first La Palina cigar. When Samuel Paley retired in 1926, so did the La Palina name until Bill Paley resurrected the brand in 2010.