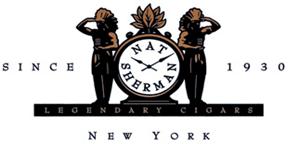 NEW YORK, NY (April 9, 2013) – Nat Sherman,
tobacconist to the world since 1930, announces the launch of its new
Nat Sherman Retail Humidor Program. Offering a selection of five
different humidors in varying sizes and colors, with finishes ranging
from rich cherry wood and antique distressed walnut to majestic oak and
mahogany, the Retail Humidor Program further enhances the presentation
of Nat Sherman's premium collection of cigars.
Nat Sherman inaugurates the program with a recently announced collaboration with the legendary
Halekulani Hotel
in Honolulu, Hawaii. Halekulani and Nat Sherman have masterfully
crafted a special blend, 'The Halekulani,' which will be available for
hotel guests in The Halekulani Boutique.
"For
generations, cigars have been an integral part of celebration. The
moment one has with a cigar is personal and meaningful each and every
time," said Michael Herklots, Nat Sherman's Executive Director of Retail
and Brand Development. "The Nat Sherman Retail Humidor Program is
designed to allow any hospitality business to offer this opportunity for
enjoyment to their guests."
The
Nat Sherman humidors are available in five sizes: counter top, large
counter, mini tower, tall cabinet and large antique cabinet. The wide
selection of available cigars include a variety from The Host series,
The Metropolitan Collection, the award-winning Timeless Collection and
the new 'Nats™' Point Fives Petit Collection. Developed in conjunction
with Nat Sherman's certified retail tobacconists, the curated humidor
options take into account the individual needs of each business, while
also ensuring that every customer can find a cigar that he or she will
enjoy.
Source:
This press release was sent to Cigar Coop via Evins Communications Ltd.
Cigar Coop will post press releases as a free service to all cigar
companies that choose to send Cigar Coop information to share.