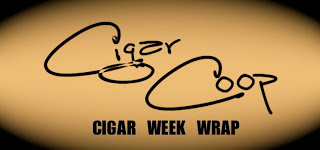 The Cigar Week Wrap is a one stop place to catch up on the activity here at Cigar Coop. It is a combination of our news reports, cigar reviews, and assessment updates we do throughout the week. We will throw in a few bonus items from time to time as well. Our intent is to publish once a week on Saturday mornings. Note: We have decided to label our posts as "Volume 2" to be consistent with the monthly "Editor's Corner".
News and Previews


Legislative News


Assessment Updates


This week we focused our assessments on revisiting previously assessed cigars.


On this date June 8th..
June 8th 2012: We assessed the Illusione Ultra OP No. 9.
June 8th 2012: A press release on CAO Cigars participating at the CMA Music Festival announced the what was the upcoming CAO Concert.